Hi, everyone. Welcome. It's Case Study #2 with Isuawealthyplace. This is case study #2. For case study #1, check out how the Expertnaire Empire was built from scratch and the struggles.
What web hosting service would you like to use for your online business or presence? A web hosting company or THE web hosting company? What do I mean?
We know that there are lawyers and there is THE lawyer, the same with engineers and THE engineer.
You might be unfortunate to get lost in the euphoria of using a wacky and noisy web hosting company for your online business which at the end of the day you will either pay more or lose your business. For me, the latter was the case.
Before we go over to see the best 3 managed web hosting services I would always recommend to my mom, a non-techier small business owner, web hosting resellers, and industries, let's me tell you how I lost my business which I was unable to replicate the same success for over 2 years, all no thanks to a wacky web hosting company.
But before that, do you know why I was unable to replicate it? Check out the frustrating story. Also, kindly note that this article has affiliate links.
Side note: if you want to jump straight to the Top 3 Best in the world managed WordPress web hosting services, kindly click here now.
How I Lost My First Successful Online Business in the Hands of a Web Hosting Company
So, I created a website using a certain popular hosting company. I never knew the website would be big because I just followed the passion and the flow of writing.
Surprisingly, having read a lot and followed all SEO tips by experts, up to 5+ of my posts were ranked on Google's first pages and traffic started ramping in.
As at the last time of check, before I left for National assignment for my country, I had about 900+ daily visits. 900+ X 30 days was pretty big, I guess (for a hobby site).
Before this time, my website was always offline more than I can count. To put the number at 20 times is a big joke. I mean, offline and I will be seeing the screen of deaths – the evil white screen which I was now used to.
At times, their core offline time – 3 am, maybe when they think you are fast asleep.
With these experiences, words couldn't explain how displeased and frustrated I was. Imagine losing rankings to others because they bounce back to other sites when yours is constantly down.
And because Google wants to serve her customers best, you do not expect them to keep you there on top of the page.
The Tussle with the Web Hosting Company's Customer Support
Creating a support ticket was now my second hobby because I was always forced to do so. That does not include upgrading to their highest Shared Plan as they advised me to.
Even with that, my website was on and off, and I was just TIRED, I MEAN, tired and sick of everything.
Since I never knew much about credible hosting companies to use, I jumped on Namecheap to see if they could migrate my website to their servers, it turns out they were NOT capable. (Another no-go-area company for hosting with poor-techie customer supports– by my experience…)
Like a prodigal son, when Namecheap failed, I returned to seek a solution.
Okay, it's time to move to the Cloud, they said…
Like I said, I never knew much about good hosting companies like the managed hosting services as we will soon see, so, I had no option than to go with their Hosting Company Cloud Plan. I subscribed to their first tier of Cloud Server.

– Note, at this time, I made no tangible income, and so, it was difficult to. But I upgraded anyway.
After some time, my website picked up again but it didn't last as it was beaten down again, offline.
While the website speed was okay, at least as was on her Cloud Plan, still, that never saved me.
After opening complaint tickets upon tickets, they managed to convince me to upgrade to about 2 TERABYTE plan, still on the Cloud.
I saw hell as a business owner and blogger with my first web hosting company. Just take a glance at what I went through just in few days in one month. The web blog itself broke like never before.
The Cost to Maintain the Website using 2 TB Hosting Cloud plan
Paying for the first month just to get my site up and running was my only consideration so I hardly thought about the price of their 2TB hosting package.
Could you imagine being billed to pay $50 for a website that had nearly 30,000 a month?
Hmmm 😥 … Smiles 😕 … Tears 🙁 …Anger… 😈
I had no choice than to conclude that this was a total rip off!. I had to let go when I couldn't afford $50 per month anymore. After all, there was no assurance the site won't be offline anymore.
My Success Measurements
Because I valued my readers above ads rambling, I never activated the AdSense ads even when the site was approved for ads. But when I received the first monthly billing at $50, no one told me to put ads to see if I can salvage such a crooked rip-off.
Luckily, I made about $63+ the first month I used the 2 TB cloud plan. But that was all. The next month I couldn't pay $50 to keep the site. # I could not afford such billing.
Therefore, the $63+ I made on my AdSense account was as good as nothing as it was unwitherable for over 2 years. A true definition of being stuck! That is, being officially stuck!
I Launched A New Website On The Same Niche (

Siteground's

Joke)
With the adrenaline rush I had for success, I only hoped I would replicate the same success I had with the first website, but I was wrong.
For the first website to be ranked on Google and Bing's first pages, a lot of work + time was invested – natural backlinks and a lot more.
However, in terms of the next web hosting company to use I was smarter this time around. Having spent a lot of time reading many blog posts, reviews, and forums, I concluded that my next web hosting company will be Siteground. Woah, great move dude. Wait for the shocker. 🙄

Yeah, I did launch my site on Siteground based on the A+ reviews I got online. But I was too just wrong as I got my next big shock.
I only thought it was a joke when they sent me an email that I have used up my web hosting plan resources with just a 100 daily visit to my website. Wait!!!
You mean to say, I will have to upgrade my hosting plan from the much overhyped "GrowBig" package to a higher plan just because I got 100 visits a day? Maybe my calculator was faulty cause by calculation, 100 visits X 30 days was/is = 3,000 visits.
For me, I thought it was another backstabbing to get me frustrated and back to the regret game? Here is the big point for massive SiteGround recommendations.
What I later learned was that some of the web hosting reviewers get up to $100/per sale for recommending a particular web hosting company for her audiences, therefore, some of them will swear up-and-down that it is their favorite or nothing more.
I was even more surprised when a blogger I was following who hosted his Site on SiteGround later changed his thoughts overnight simply because he moved to another web hosting company.
At this time he started revealing the dirty linens of SiteGround and more he hid when he was getting all the affiliate commissions – being ranked as the highest affiliate of the month by SiteGround.
That was my next story with SiteGround web hosting company.
Although the website was fast, I couldn't just imagine using up my resources with only 100 people visiting my blog thereby worthy of an upgrade to a higher plan? Another joke or reap off?
Based on my sour experiences and having gone far in the blogging journey, I wanted to test out a long-standing web hosting company whose recommendation was not as much as the former two that played prangs on me.
What drew me to host my next site on HostGator was because with as little as $4 you could manage up to 50,000 visits to your blog. Can you imagine that?
Managing up to 50,000 visits with less than $5, while I was being reaped off at $50 for a relative 30,000 visits blog?
To cut the long story short. I never had a single bad day with HostGator.
Okay, the only issue was that I had to wait for 1-2 or 3 minutes while the next available customer care would attend to me (for billing arrangement). That was all.
Should I say this was not a consideration at all as compared to what I experienced before? Of course, yes.
Based on the positive effect, these days, I recommend HostGator as my #1 shared hosting company to hundreds of my partners in internet marketing, small business owners and bloggers as they can kick start their online business without the add-on headaches of fighting with anyone or paying more than the value you get.
And if not HostGator, that is, if you have one reason (feelings) or the other not be a HostGator customer, then the next shared web hosting service I recommend is Hostinger. With Hostinger, you can start your online business with just $0.99.
The thing with HostGator is, if you signed up for your hosting service using our link and have any issues, kindly chat up as we can as well see how to help via direct communication with the company.
Note: I am using shared hosting because I have gone a long way in WordPress now. I can work on my website backend coding and a lot of stuff for peak performance.
So, if you can work on your site for good performance (using a shared hosting service) then HostGator or Hostinger will be a perfect place for you to get started. All in all, I recommend HostGator as my #1 shared hosting company.
Here is also Hostinger at $0.099 only.

In the same vein, if you are not techie in nature, a beginner, company website, serving your clients website, wants to avoid all frustrations and embarrassments for your online business journey, then you need all the benefits you can grab from the top 3 best in the world managed WordPress web hosting services – in terms of pricing and advanced options for total beginners, small business owners, and highly trafficked websites.
The world's best 3 managed WordPress web hosting services I am considering here are Kinsta, Flywheel, and Cloudways.
Some of them offer 87%+ benefits, while one offers up to 98% benefits a total beginner will need to succeed online: security, uptime, excellent customer support, scaling, SSL, SSH certificates, and more as we will soon see.
But before we see the 3 wise hosting companies, what is the difference between shared hosting services like HostGator or Hostinger and Managed WordPress Web hosting?
This means you are sharing web hosting resources (like food) with other website owners using the same hosting company for online presence. If one site or 2 use 90% of the resources then your site and others might be offline – down!
Managed Web Hosting Services
Managed hosting keeps the day-to-day management of servers, system hardware, and system software in the hands of the web hosting provider.
That is to say, after your hosting fee payments, you take your hands off the management of your site. Meaning that all the ugly coding and daily maintenances are DONE for you by the hosting company. AKA. You are enjoying premium benefits.
Here is another definition from Flywheel,
Shared hosting is typically where most people host their first website. It's attractive due to a lower price point, but that comes at a price.

When your website is on a shared host, it's on a server that's shared with other websites. This means they compete for resources, and you could see performance and security issues simply because a different website on the same server sees a traffic spike or gets hacked.

With a managed WordPress host, you completely avoid the problem of shared resources, plus you get the benefits of a WordPress-exclusive provider.

While many people start with shared hosting, it's common for them to upgrade to manage WordPress hosting when they're ready to offload the stress.
Although HostGator and Hostinger both offers managed web hosting, I like using a company known for a particular theme of work – for excellences. And the best 3 in the world, affordable to & for everyone are Kinsta, Cloudways, and Flywheel.
Why Should You Use Managed WEB Hosting Companies for your Online Business?
The foundational reason you need a managed WordPress hosting is that for every successful website you see online behind it is a powerful hosting provider.
As Flywheel said, if you want your website to have blazing-fast performance, rock-solid security, and stop causing you and your team headaches, you need to move it to a managed WordPress host. That is very true.
Secondly, you need a managed hosting service if you want to be care-free about your website's servers just to focus your time on the things that matter to your business; growth, services to clients, developing custom WordPress themes or growing your agency, and whatever was your main aim for building a website.
Here is a list of the 3rd to the 6th CORE reasons you need a managed WordPress hosting for your online business.
#3. Blazing site speed and peak performance. 😉
#4. Easy website management. 😆
#5. A cut in the number of WordPress plugins – something that can slow down your dashboard. 😯
#6. You hide your non-technical experience to avoid all embarrassments chatting up the customer care for assistance.
That is to say, your web hosting company will take care of the hosting business while you can focus on your business growth and expansion. 😕
Who Should Go For A Managed Hosting Service?
The list can be endless, however, my first recommendation would be for my grandma that hardly knows what HTML means.
Secondly, to all business owners that want to focus on why they built an online presence brand and not worry about the hiccups of web hosting.
Just to add a few more, the following can use Managed Web Hosting.
Agencies or freelancers building Websites for clients
Website owners who don't want to deal with the technical details of web hosting
Bloggers and influencers whose reputation is dependent on their site
eCommerce sites selling digital or physical products that need reliable uptime.
Those that want a supercharged fast website
Total newbies who do not understand any technical stuff about websites configurations.
For resellers of web hosting.
For those who want to be called the "successful".
Before I present to you the best 3 managed hosting, let's see the top con.
The 1 Solid Con of Managed Web Hosting
Take nothing away from what you might have heard anywhere. The only true con to using managed hosting is the price tags attached to it.
Using managed hosting is just like using Samsung Android mobile or iPhones. You get supercharged value for your money.
For instance, the minimum hosting plan on Kinsta is $30, Flywheel, $15, and Cloudways $10.
Don't just jump to the conclusion yet until you see all the benefits you get from using any of these services.
My pains is, when I consider the fact that I could have saved my success website today using any of the 3 hosting services, cheaper than what I was billed, I just feel regretful.
With all said and done. Let's see all the benefits you get for using a managed web hosting service for your website.
The Best Managed Web Hosting Company
To build a highly successful online business, you need what we will talk about so, so, and so dearly. In fact, your success starts here.
Because I for one would have celebrated over 4 years of a big business website (with good domain authority + the pitching I was getting for collaborations) had it been I was opened to using any of the following hosting startups for my online business.
By the way, for those wondering if I made the extra $30 to withdraw the $100 AdSense money. The answer is No.
I just launched a new niche website for ads. I'm near 30 blog posts on it. My target is 100-360 articles for the year.
I plan is to sell it off at FEInternational when it starts generating $500 monthly. Bookmark this guide: how to sell your site at x100 of your income.
Although, this site you are reading now was approved for AdSense under 24 hours that does not change the fact that I hate disturbing my readers with those rambling ads. Which keeps me at only 1 income source for now; affiliate marketing.
So, thank you in advance for using our affiliate links to make a purchase. You keep our online presence ALIVE. That wouldn't have happened without you! #Thanks once more.
The World's 3 Top Managed Web Hosting Services in View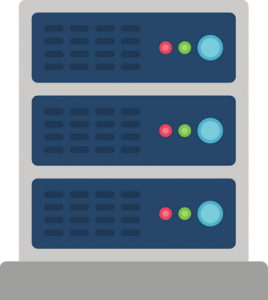 My number 1 recommended managed hosting is Kinsta, which is the hosting service we will dissect today. In it, you will see why the top industries are making sense of the hosting service, which is what you might want for your business as well.
At the same time, the other two managed hosting companies that I love and recommend are Cloudways and Flywheel.
Flywheel, as a company is pretty nice. I had a phone call with one of their representatives a few months ago. They are cool in every way you want to think about it. Their introductory hosting package is $15, and that of Cloudways is at $10.
We have done an awesome review of both services. Kindly check out the 5 ranked web hosting services for small business owners.
Getting Started With Kinsta Managed Hosting Service
A great company like Anchor Hosting worked with Kinsta to move over 500+ websites from WP Engine to Kinsta, and the vote of confidence was that they couldn't be happier with the whole process which they considered the upgrade a huge success."
Could that be the reason Kinsta is our #1 managed hosting service? The answer is no.
In about 5 seconds you will see why Kinsta is the startup to use if you want to create a highly successful online business.
Introducing Kinsta Managed Hosting
Hosting your website at Kinsta means boosting performance for your business at a speed rate of 200%.
Living up to the expectation as a reliable WordPress hosting built on cutting-edge technology with a focus on speed, security, and stability, Kinsta, founded in 2013 has grown so massively that Brands such as Trustpilot, Intercom, Flippa, Intuit, Tripadvisor, Buffer and a lot more trust it for running their business websites.
As a web hosting company that distances itself from anything subpar thereby believing that the clients deserve the best, Kinsta creates all of its systems in-house.
This singular audacity has helped her development, marketing, sales, and support teams to all work closely together while contributing and sharing ideas so that nothing is left to chance.
Why Kinsta is my #1 Managed Web Hosting Company
Kinsta is my number 1 managed web hosting service not because they have the costliest premium hosting plan but because of the benefits I missed out on and what you stand to gain as a potential business person.
1. Unapologetic Speed of your website, trafficked or non-trafficked
When one of my indirect mentors in the IM moved one of his websites to Kinsta it was receiving up to 100,000 visits a month. He confessed that he needed a capacity more than what a shared hosting could offer.
Did Kinsta fail him? No. Rather he makes not less than $40,000 monthly from his websites all monetized with ads.
Also, the company, Intuit needed a hosting solution that could handle millions of visitors per month, fulfill unique SLA requirements, and had high-availability. What did they do? They simply moved to Kinsta.
Here is why hosting your site with Kinsta will be faster than the traditional website you visit daily.

A 200% Performance Boosting on Kinsta
Being one of the first managed WordPress hosts to utilize Google Cloud Platform (GCP) exclusively, Kinsta has moved to GCP's next-generation compute-optimized virtual machines (C2).
Every customer's website hosted on Kinsta runs in an isolated software container that contains all of the software resources required to run the site (Linux, Nginx, PHP, MySQL). This means that the software that runs your site is 100% private and is not shared even between your own sites. How cool???.
More so, your site's container runs on a generously sized virtual machine, in this case, the new Compute-Optimized (C2) VMs.
It's located in one of multiple GCP data centers and secured behind the GCP firewall. Hardware resources (RAM/CPU) are allocated to your site's container automatically by its virtual machines on an as-needed basis (a neat feature known as auto-scaling).
Here is how Kinsta shot WP Buff's Business to a new height.
After migrating WP Buffs, their site's average response time went from ~850 ms down to ~425 ms. That's a 100% increase in performance!
To say the least,
Kinsta makes website speed stupidly simple. For instance, unlike a typical WordPress host, Kinsta has hundreds of server-level optimizations and rules in place to ensure that your WordPress site does not only loads fast but is also delivered in the most optimal way to your visitors.
Even before we are through you can see Kinsta at work. Want to have a feel of Kinsta? Try for Free today!
2. Performance and Uptime Monitoring are Intact

Kinsta uses an infrastructure known as Relic to make sure your website is NEVER DOWN, that is, even if you use up your resources (unlike SiteGround that intimidated to pull down my site) or your site suddenly peaked in traffic. Here is how it works.
Every site hosted at Kinsta includes up to 720 daily uptime checks with its New Relic performance monitoring tool.
The tool helps to instantly pinpoint issues with your third-party plugins, theme template files, database queries, external calls, and coding errors that may be causing performance problems.
Another added advantage here is that as a developer, you can easily add your own New Relic key in the MyKinsta dashboard.
3. Peak Performance for Ecommerce Sites
We all know that eCommerce sites such as Shopify, Bigcommerce, Woocommerce, and more are very demanding as they generate a lot of traffic and data, as well as un-cachable requests.
Because of this, Kinsta has hands-on optimizations in place to make sure there is a perfect balance between performance and functionality.
Outstanding techniques Kinsta uses to increase Peak Performance for Ecommerce Sites include "not caching shopping cart pages", "automatically bypassing the cache when the woocommerce_items_in_cart" cookie or "edd_items_in_cart" cookie are detected to ensure a smooth and in-sync checkout process.
4. Security of your Online Business is at Peak
Ever heard of website hacks? What about DDoS attacks? Not to scare you or anything but just bringing it to your notice that some bad guys might want to attack a successful website.
But the good news is that Hosting with Kinsta takes care of this for you. And if you are using a shared hosting service, plugins like Wordfence or Sucuri will help shield your site. Nevertheless, here are the superlative benefits at Kinsta.
Kinsta takes security very seriously, implementing active and passive measures to stop attacks and malicious intent in its tracks.
Remember that with managed hosting you do not do the dirty management work, right?
So, Kinsta will tenaciously monitor your site every minute for uptime, detect DDoS attacks as they happen, and proactively stop malicious code from entering our network.
Below is what some bad guys tried to do to one of my growing sites.
(This happened when I moved on to try out another web hosting service)
But I was wise from day 1 to use security tools + working at the backend of the website.
For the non-techie, newbies, and online entrepreneurs, if you host your site on Kinsta, you do not need to mess with coding at the back end as everything is done for you on autopilot.
As I was saying, Kinsta will automatically create 2 weeks' worth of backups, meaning a hacked or defaced site can be instantly rolled back from within your "MyKinsta dashboard".
Also, Automatic backups are taken on daily basis, but you can increase the frequency in which these are taken by purchasing one of its add-ons. As in, you could backup every 6 hours or even every hour.
And for your high-traffic or dynamic sites, this can bring peace of mind knowing you roll back your site at a moment's notice without data loss.
The bottom line is: your site is monitored and secured 24/7, per year.
5. Creating a Balance for your Trafficked Website
As you finally grow your site or one of your content goes viral and thousands of visitors land on your blog/website, your site does not have to shut down for us to know you crossed a millstone of 100,000 visits in one day. No, no, and no.
With Kinsta you are more than covered when you hit the highly trafficked days. Here is how.
Remember we talked about Auto-scaling once, right? Now, Kinsta makes use of this infrastructure to make sure your site never shuts down. Here is how it works.
Auto-scaling infrastructure works tirelessly to handle your sudden surges in traffic and load.
With Kinsta's isolated software container technology, hardware resources are allocated to your site's container automatically by its virtual machines on an as-needed basis.
The result is a hosting configuration that is secure and private by design while simultaneously allowing server resources to scale up or down as needed based on the demands of your site.
As you can see, there are so many OUTSTANDING reasons to use Kinsta. But I will pre-conclude with this.
Featuring up to 6+ hosting plans, every plan at Kinsta features all we've discussed so far. You have resource isolation, auto-scaling, security, 24/7 customer care representatives.
Going further you have,
Additional PHP workers per site for multiple requests, secured and encrypted SFTP and SSH connections, offering a hack-free site guarantee, utilizing Google Cloud Platform's multi-regional deployment mode, and more.
With the above audacity, there is no doubt why Goggle Cloud recommends Kinsta for everyone. Here is what they said.
"For automatic software updates and security patches, consider using a provider such as Kinsta which offers fully-managed WordPress solutions." – Google Cloud
Ready to build a highly successful website that makes money without worrying about what goes on at the management end? Then you need a top + recommended hosting service like Kinsta.
Need more reasons? Why not.
6. Data Centers to multi-regional deployments
Hosting your business website at Kinsta means you have the free hand to choose from 20 data centers for your site. Each of your sites can have a different data center as the company utilizes multi-regional deployments. Here are some of the Kinsta's Data Centers.
Council Bluffs, Iowa, USA
Montréal (North America-Northeast1)
Netherlands (Europe-west4)
Sydney, Australia
Ghislain, Belgium
Changhua County, Taiwan
The Dalles, Oregon, USA
Ashburn, Virginia, USA
London, UK
Frankfurt, Germany
Jurong West, Singapore
Tokyo, Japan
Mumbai, India
Los Angeles (USA West 2)
Moncks Corner, South Carolina, USA
São Paulo, Brazil, and more.
With these data centers, your business is internationalized with a great speed no matter where your clients/visitors are coming from.
7. Unlimited free basic migrations from other hosts
If you are migrating from WP Engine, SiteGround, Pagely, Pantheon, GoDaddy, DreamHost, Bluehost, or A2 Hosting, Kinsta will handle the migration of your sites for FREE.
Click here for Free Migration today
8. Comfortable 30 Day Money Back Guarantee
It is interesting when you know that you can test out a system or service with your money intact! How do I mean?
Being confident of the quality of services offered, Kinsta will proudly offer you a 30-day money-back guarantee with no long-term contracts. That is if at all such will happen. I doubt though. You know why?
Haven't heard the likes of Buffer, Flippa, Intuit, and more lay complaints so your small business with a handful of traffic won't be the first.
The full concept of hosting with Kinsta is that you can try out Kinsta risk-free for 30 days.
That is how I lost my successful online business, got stuck with AdSense, and how you too can jump over and build a highly successful online business using Kinsta, Google's Cloud recommended hosting for your online business.
And just to add, if you want to make money with Kinsta then you can take advantage of her affiliate program as you can earn up to $500 per sale.
First off, you need to start a blog to promote the program. Alternatively, you can start a YouTube channel.
If you are considering using your blog to promote affiliate products, as a beginner, a web hosting like HostGator (based on usage) is enough to get you started until you start getting up to 50,000 hits then you can think of Kinsta, Flywheel or Cloudways. Here is how to start a blog with HostGator in a few steps.
Thank you for reading. I wish you blissful hosting days with Kinsta. And do not forget to contact us if you need any hand in help. We are here for your unapologetic success.
Don't miss: How to Start a Blog with Kinsta in 2020 & how to create a website from scratch.
Graphics: Canva.com