It's painful, but the truth is, Clickbank is really big and the good news is, as an affiliate you have tons of products to promote and make money.
And of course, Clickbank is a leading global retailer with its own affiliate marketplace, although, there are some countries that are banned from using its services across the world.
So far, they've empowered entrepreneurs in over 200 countries for over 20 years with over $ 4.2 billion paid in commissions. *(don't be angry if you're yet to get part of the slices".
Before we go on to see the top restricted countries on Clickbank, let's talk a bit about its alternatives.
Clickbank Alternatives to Join and Make Money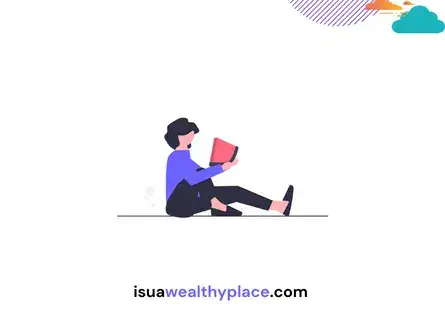 It's funny that there are over 15 Clickbank or Amazon alternatives for Africans, Asians, and other regional banned countries on Clickbank, yet, many still cling and beg to open an affiliate account.
And of course, this is after they might have gotten their accounts banned over 3 times. Common. Let it go. And yes, Clickbank sucks in its own way.
Here is a few Clickbank or Amazon alternatives for Africans, Asians, and other regional banned countries on Clickbank. And if you are a Nigerian, here is the Clickbank of Nigeria.
You see, I got my first account on Clickbank in 2011. What did I do with it? Nothing. I couldn't make money off it.
Fast forward to 2018 when I was more conversant with Affiliate Marketing, I paid about $20 to get another one (since I didn't want to spend the time figuring out everything on my own; time factor).
And yeah, the account was opened, but nope, I violated the rules. Not really, but yeah. I mean, it was still a backdoor method to Clickbank from a prohibited country. Maybe I should have used a strong VPN service that will keep me anonymous. More on this as we go on.
The Clickbank Challenge for Banned Countries
While I since joined other marketplaces, with Impact Radius being my favorite, I challenge you to sell 10 affiliate products in 1 month, if you can do that confidently then I will show you the top 5 sure ways to open a Clickbank account from a forbidden region. (Get any top high-paying affiliate products).
Why is that? To help you stop wasting valuable time.
Why sweat over Clickbank for crying out loud? You see, people get the prestige of using iPhones, and in a tricky way, they feel emotionalized among the "high-class" when a simple android mobile would have done the work; even one dude selling his kidneys for it. Cruel, awkward, or bizarre, right?
Relatively: Clickbank – iPhone, and other affiliate networks – Android 😎 ).
If you want to join Clickbank for the "I'm a Clickbank affiliate" clique, then I recommend you forgo it and be REAL. Here is the backup.
According to a study on "Key personality differences among smartphone users" by medicalnewstoday.com, the study was a collaborative effort between the University of Lincoln, Lancaster University, and the University of Hertfordshire, all in the United Kingdom.

The study asked 500 participants to answer a set of questions about themselves and their attitude toward their smartphone.

The comparison showed that iPhone users are more than twice as likely to be female.

Additionally, iPhone users are more concerned about viewing their iPhone as a status object than their Android counterparts, and increasingly so. However, they are less concerned with owning devices that are preferred by most people.

The study noted key differences in personality, with iPhone users showing lower levels of honesty and humility, and higher levels of emotionality.
The point is, we know that Clickbank is a leading global retailer and affiliate marketplace, but why want to make money into a lean purse, or do you want to make $500 just to wake up and see a banned account?
With all said and done if you're sure you still want to go with Clickbank then I recommend you use a valid proof Virtual Private Network that will shield your identity and privacy 100%.
And which of the VPNs should you use?
There are a lot of them, but I recommend NordVPN. Why NordVPN?
The NordVPN service allows you to connect to 5230+ servers in 56+ countries.
It secures your Internet data with military-grade encryption.
It ensures your web activity remains private and helps bypass geographic content restrictions online.
NordVPN is legit in terms of log policy and speed.
How to Check Restricted Countries on Clickbank
The easiest way to check if your country is banned is by visiting Clickbank.com and going through their terms of service.
While you might still be able to access the website from your IP address, it will unlikely that your country is banned unless you take the time to digest their terms of service.
Anyway, I did 80% of the dirty work, you can go ahead and finish the 20% (The Pareto principle 😎 )
So, without further ado, let's see the countries which are termed illegal to join the Clickbank affiliate marketplace.
Full List of Clickbank Banned Countries
Afghanistan
Angola
Azerbaijan
Bangladesh
Belarus
Benin
Bosnia And Herzegovina
Burkina Faso
Burundi
Cameroon
Central African Rep
Chad
Congo
Cote D Ivoire
Croatia
Cuba
DR Congo
Djibouti
Dominican Republic
Algeria
Ecuador
Equatorial Guinea
Eritrea
Ethiopia
Gabon
Guinea
Guinea-Bissau
Guyana
Iraq
Iran, Islamic Rep Of
Kenya
Korea, Dem Peoples Rep
Liberia
Libyan Arab Jamahiriya
Malawi
Madagascar
Mauritania
Moldova,
Mongolia
Mozambique
Myanmar
Nepal
Niger
Nigeria
Palestinian Territory
Papua New Guinea
Rwanda
Serbia
Sierra Leone
Senegal
Somalia
Sudan
The Syrian Arab Republic
Sri Lanka
Tanzania
Tajikistan
Timor-Leste
Togo
Turkmenistan
Uganda
Zambia
---
See also:

#1. 21+ Best Ways to Make Money Online Without Paying Anything
Full List of Additional Countries Clickbank Now Accepts as Clients
Here is a list of added vendors and affiliates on Clickbank from 29 new countries around the world.
The new countries are:
Albania
Armenia
Argentina
Bolivia
Brazil
Cambodia
Colombia
Comoros
Falkland Islands
Georgia
Honduras
Haiti
Indonesia
Kyrgyzstan
Montenegro
Macedonia
Mali
Nicaragua
Peru
Philippines
Pakistan
Paraguay
Russian Federation
Swaziland
Ukraine
Uzbekistan
Venezuela
Vietnam
Yemen
You're welcome to open a new affiliate Clickbank account if your country is on the list.
Related:

#1. TOP 140+ Best Affiliate Programs For Beginners without a website

#2. Best Reddit Username Generators to Find Cool Names
List of Countries on Clickbank that Need Payoneer as a Payment Option outside Direct Deposit (International)
We all know that if you use the blackhat method to join Clickbank then you need a flexible payment option to make your withdrawals. Fortunately, the best is Payoneer.
With your Payoneer account, you get paid globally; at least that is what I used in 2011 which is still working in 2021.
Visit www.payoneer.com and get a free account.
Alright, so, here are the countries Clickbank offers International Direct Deposit (XACH)
Australia
Austria
Belgium
Bulgaria
Canada1
Cyprus
Czech Republic
Denmark
Estonia
Finland
France
French Guiana
Germany
Gibraltar
Greece
Guadeloupe
Hong Kong
Hungary
Iceland
India
Ireland
Italy
Latvia
Liechtenstein
Lithuania
Luxembourg
Malta
Martinique
Mayotte
Mexico
Monaco
Netherlands
New Zealand
Norway
Philippines
Poland
Portugal
Reunion Island
Romania
Singapore
Slovak Republic
Slovenia
Spain
Saint Pierre & Miquelon
Sweden
Switzerland
United Kingdom1
Note: XACH deposits are available in multiple currencies for Canada (CAD, USD) and the United Kingdom (GBP, EUR).
Signs that your Clickbank Account will be banned (from Restricted Regions)
When you get an email to send in your information for verification then you can expect a "fire on the mountain".
At this point, it is always advisable to save the screenshots of all the information you entered when you registered on Clickbank.
Make no mistake. If you delay submitting your verification then you can kiss your affiliate account goodbye.
How to Unban your Clickbank Account
If you feel your CB account was wrongly banned or closed then you can contact the Clickbank Customer Support Team.
Go ahead and Dial 1-800-390-6035 if you are calling from the US. And if you are calling from outside of the US, dial 1-208-345-4245.
Also, if you need assistance outside of the regular chat hours, go ahead and "Submit a Request" or send an email to support@clickbank.com
How to Make Money on Clickbank Today
Here are the 2 best ways to make money ASAP.
Promote Clickbank Affiliate Products using your Blog site.
Promote the products using dynamic marketing funnels.
Let's start with Number 1.
First off, you want to make sure you understand how to master the art of affiliate marketing.
Step 1. You pick a product with a high conversion capacity.
Step 2. You build a blog around the product.
For instance, if I were promoting "GOLDOPINIONS" – that is before it was taken off Clickbank, we would get a blog that relates to it. Let's say "RichDadSurveys.com".
Step 3. We build blog posts around GOLDOPINIONS and how to make money online with zero dollars.
When we write about the topics around it, we recommend GOLDOPINIONS as the best "free survey" that actually pays.
Step 4. Get Sells.
Now if the landing page was good then you should expect your first sales in real time.
Here is how to start a WordPress blog and promote Clickbank products for Money FAST!
Number 2.
This is all about creating marketing funnels from landing page to email marketing which sets everything in automation for you.
If you feel overwhelmed, then I recommend you find the best Clickbank services you need to help you successfully promote Clickbank products and make money.
What is the Best Site Like Clickbank For Nigerians?
The best site like Clickbank for Nigerians is the affiliate website called Expertnaire.
Expertnaire is an affiliate marketplace where members promote digital products to the right audiences and get paid.
As a Nigerian, this affiliate site serves you great because you get the necessary support and payments without the fear of getting your account banned or exchanging your funds at a lower rate for Naira and other related affiliate challenges.
To learn more about Expertnaire, here is its complete Review.
If you want to make money fast with Expertnaire then check out the program that will help you do that – the same that helped me.
See also:


#1. How I made my first $100 online.

#2. Best Reddit Username Generators to Find Cool Names.
Don't miss:

13+ Best Sites & How to Sell Feet Pics Online for $5k/Mo
Final Note
It's common for people in restricted countries to use a tough VPN like Nord to access Clickbank or VPS, but beware that if Clickbank catches you doing this, they have the right to close your account and liquidate all your MONIES.
If lucky, you should still be able to get your funds out through negotiations (use the contact above).
Lastly, if you still want to make it big on CB then let core marketing strategies be your friend.
Last point. Which of the countries are you not surprised to see on the list of banned countries on the Clickbank marketplace? Let's converse below.
Resources #1. Open a Clickbank account using a Solid VPN from a banned country.

Resource #2. Find the best Clickbank services to set up your marketing funnels for quick sales.
Images: Canva.com
---