Did you know you can make some money as an Expertnaire affiliate marketer on your website, mobile phone, WhatsApp, or whatever online community you're part of or you've built for yourself?
Ever heard of Expertnaire? No?
Well, Expertnaire is one of the most popular online websites for buying and selling information products in Nigeria. People call it the Clickbank of Nigeria. Don't you think so? Well, let's go on.
On this platform, you can find many profitable and top paying affiliate products you can make money off even if you're a total beginner.
In one line, at the Expertnaire website, you get paid for recommending high-value digital products from top vendors to buyers.
Without beating around the bush, I can say that the Expertnaire affiliate marketing platform is one of the best income marketplaces in Nigeria you'll ever come across.
On the platform, you get some top paying products with commissions as high as N20,000/per sale, N24,000/sale, and more.
In our complete Expertnaire review, we listed the top-paying products on the Expertnaire affiliate website.
Without further ado, permit me to show you "How to Use Expertnaire Affiliate Marketing Platform Step-by-Step Guide".
6 Steps to Getting Started With Expertnaire Affiliate Marketing Platform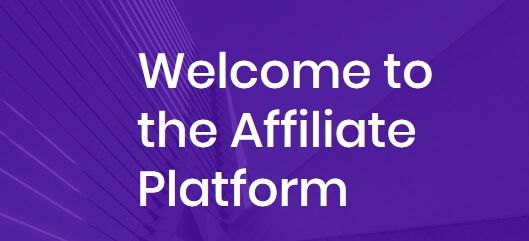 Anyone can become an Expertnaire affiliate with a yearly fee of N10, 000 only.
While that might be a turn off for newbies in affiliate marketing, the pros or those that have been in the system know that getting exclusive membership access to series of income programs to promote and make money is a gem. This is the same membership access many Nigerians seek on Clickbank.
Back to the Expertnaire platform.
Now, when you find a product that you wish to promote by searching the Expertnaire marketplace/dashboard you will be provided with a unique link that you can use to direct customers to the product page.
This unique link is what is called – "affiliate link".
Here's is a quick guide on how you can use and become an Expertnaire affiliate.
1. Join Expertnaire as an Affiliate
Start by signing up for an Expertnaire account. First, go to Expertnaire.com and click on "Sign up".
Enter your details to create your account. When done, go ahead and click the "Terms & Conditions".
(I advise new members to read the T&C and Frequently Asked Questions so as not to ask what they would have already known).
Click on "Register".
You will get a pop up acknowledging the membership fee of N10,000 only. Click on "Continue" and move on.
2. Pay the Membership Fee
Choose your bank to start the payment. Select your "Bank, Card or USSD and make the Payment".
I recommend you use "Paystack". That works almost immediately. Also, it's my preferred payment option on the platform.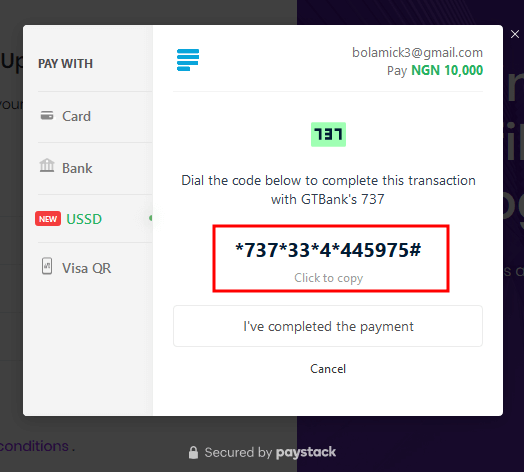 3. Sign in to your Expertnaire Affiliate Account
Having made the payment you will get the details of your account for immediate login. Also, you'll be given the link to access the Telegram affiliates community.
Click the link in your email or come back to Expertnaire and sign in to your affiliate account.
4.  Get Paid
Payments are sent out every Friday if you are eligible for payment. That is, having earned commissions.
All you need to do here is click your top right > profile > edit your banking details.
5. Choose Affiliate Product(s)
To see the complete range of products, when you log in, please visit the Expertnaire Marketplace/dashboard.
As depicted above, here are things to know.
#1. This is your referral link on Expertnaire With it, if you refer your friend, you will earn 30% of the membership fee.
#2. This is your account profile. There you edit your banking details for payments.
#3. Supports. Those are support options on Expertnaire in case you need help. You have both Email and WhatsApp support.
#4. Date Filters. You can use the navigation to see your previous results on the platform.
The marketplace listings are sorted in popularity order. All you need to do is scroll and check out the products you want to promote and make money.
Alternatively, you can as well use the search box to find your preferred product.
Let's go on.
Under the main dashboard fold you will find your earnings and activity report.
#5. All Times Sales: this shows all the commission you've earned on Expertnaire.
#6. All Time Earnings: this shows how much you've made so far on Expertnaire.
#7. Account Balance: this shows your balance (the amount the platform is to pay you).
#8. Next Payout: this is the commissions you'll receive on the next payout which is "this Friday — if you join today — you'll find out soon.
Next,
Check your left-hand side and select "product marketplace".
Roll your sleeves and scroll to see various income products you can promote and make money online.
How to Promote Digital Products on Expertnaire

Against each entry is a Promote button that provides you with the affiliate link.
Also, you will also be provided with info on the commission you will receive if you sell the item.
#a. the product name
#b. Your commissions. For instance, you'll get a commission of N25,000 (50%) for the program called "Auto Play Book".
#c. Your affiliate links. You copy your links here and start promoting.
Pro Tip: Aim for products with reasonable commission. No lower than let's say 40 percent, to make your efforts worthwhile.
That is it. You can now use Expertnaire affiliate marketing and make money online.
Ready to make money with Expertnaire?
You can go to Expertnaire.com and register as an affiliate, but if you may hang on as I'll show you how to make money IMMEDIATELY on the platform without getting frustrated.
How to Join Expertnaire Affiliate Marketing Platform and Make Money Fast? Truth! 🙄 
The truth is, not everyone will make money in their first1-3 months on Expertnaire. And others? They may struggle for a long time and finally give up.
You know what?
That first sale is always the gem.
To make money on Expertnaire fast, I encourage you to join the platform via the 72IG implementation Program.
The 72IG implementation Program is by the CEO of Expertnaire, Toyin, Omotoso. Below is an overview of the training program class.
With this income program, you will be tutored on the CORE things you need to do and make money fast on the platform.
In essence, this training is there to cut down FRUSTRATIONS as some affiliate might face.
I get it, the price for the 72IG implementation Program is huge, and I must agree with you. But you know what? It is worth it.
And I am not saying that for you to join via my link, not at all. It is worth it. I had to pay for it in order to make a detailed review as an insider.
Why you should promote the 72IG Program product?
#a. As an affiliate, you get a 50% commission of N20,000 per sale of this product if ONLY you are enrolled in it. It can be more than that if the course goes on to be sold at N50,000.
If only you are enrolled in it?
Just as I said earlier, if you know a program well, you will be able to promote it with confidence and make sales fast (relatively).
So, if you want to get a 50% share in commission, then you'll need to join Expertnaire by purchasing this program.
And don't worry, apart from getting a free one year on Expertnaire which ordinary members pay N10,000 for, you will get a ton of free resources, supports, and lessons to make money fast on the platform (what ordinary members do not get).
Also, there are more than 50 resources attached to this program as a student. You can see a few of the benefits which others do not get as ordinary members.
And lastly, I did a video tutorial where I unboxed and added over 15 more resources just to aid the growth of any new affiliate that joins the 72 IG implementation program.
What Happens if you join Expertnaire as an Ordinary member?
You will get only a 30% commission for promoting this program.
Should I say that I lost a lot of money as I never wanted to pay for the program, why?
Because I have had a little success as an affiliate marketer for some years now. But the problem?
I was losing a lot of commissions for all my efforts in successfully promoting the same program at 30% commission only.
Over to you.
If you've been a digital marketer and you can promote any affiliate products easily then the big deal is not just in your proficiency, but knowing the products well, and also getting a full reward for your efforts.
Let me guess.
50% commission of the training program is a good fit for any affiliate, right? That is why you need to take advantage of your efforts & commissions to earn all as you can.
Let's now go over and see how to make N1Mil from promoting this training course.
As of today, here is how N1,000,000 is possible.
5 sales of the 72 IG implementation program is 100,000
50 sales of the 72 Implementation Program lands you N1,00,000.
With 25 sales of this income program, you still make N500,000.
Let's just say all things are not equal. As in, the big point is not just in reaching 50 or more sales. 10–15 sales is a great step that cements the fact that making money in 6 figures is possible with Affiliate marketing and on Expertnaire.
By the way, how much can we fetch from 15 sales of the income program?
As a student (with 50% commission)
15 sales of 72 Implementation Program X N20,000 = N300,000
As a non-student (with 30% commission)
15 sales of 72 Implementation Program X N12,000 = N180,000.
Since this loss as an ordinary member will be way too much, I recommend you join as a student of the implementation program (if you can) where you get a 50% commission. Else, here is what you lose with 15 sales, N120,000
You will lose N120,000, your efforts not fully rewarded.
Note, with just 3 sales of this same program you cover your enrollment fee, right? Yeah.
All in all, as a Nigerian, I can say that Expertnaire provides the best premium online marketplace for the hosting, advertisement, marketing, and sales of high-quality digital products.
Would you join other thousands of affiliates & digital marketers to make money? Get started today and have a blessed day.
or
While I recommend you join Expertnaire via the 72 Implementation training program, here is the video unboxing of the program and other digital marketing tools I have given out for us.
All in all, I want your success so welcome to Expertnaire whether you sign up as an ordinary member, and also, via the 72IG training program.
Got any questions?
If yes, then comment below and I'll do my best to get back to you.
Read also: A Big List of Best-Selling Expertnaire Products & Today's Earning