Being a Clickbank affiliate is not just a prestige to some of us, but an entitlement that forcefully generates oxytocin of being a special affiliate to one of the biggest affiliate marketplaces in the world.
While it is very easy for some regions to sign up as an affiliate on Clickbank, for some, it is a dark story as many seek various ways like hiding IP addresses, changing VPNs, and more, just to become Clickbank affiliates.
Just so you know, there are many other profitable affiliate networks you can join in case you seek something different. Here are the 15 places like Clickbank.
But before we pull the trigger, be sure to bookmark the following definitive guides, should you change your mind on Clickbank at the end of the day.
#1. How to Start Affiliate Marketing in Nigeria, USA, and Canada even if you're a Newbie with seasoned Steps.
#2. How to Build an Amazon Niche site in 24 hours with initial traffic Case Study.
So, let's start with the simplest question before we see how to make your dollars with Clickbank.
What Is Clickbank?
Clickbank is one of the few affiliate networks that think they do not need your contribution to their success of 20 years. This list (Clickbank banned countries) proofs it.
On a serious note.
ClickBank is a top performance marketing company with its own affiliate marketplace that have empowered entrepreneurs, and provided clients with secure payment processing; reliable tracking and payouts; and an extensive affiliate network which as a result have seen its influence in over 200 countries for over 20 years with over $4.2 billion paid in commissions.
What is Clickbank all about?
At Clickbank, you do 4 things.
#1. Sell: rapidly grow your sales with the Clickbank Affiliate Marketplace as far as you have the right product (vendor).
#2. Promote: as an affiliate, get rejected if unfortunate, and if fortunate, make a killing as there are thousands of top-performing products to promote.
#3. Shop: You swipe your card to buy the top and innovative products to solve your problems.
#4. Improve as an Affiliate: With CB University, you can learn how to make money online on the platform.
"Disclosure: This page contains affiliate links of the product and services we recommend by usage. Meaning, we will earn a little commission at NO ADDITIONAL COST to you if you use them. Thanks for supporting us."
Why is Clickbank Unique?
Clickbank brings together the innovative and exciting world of vendors with the engaging and evolving world of Clickbank affiliates.
While they may still terminate your account ASAP if you're out of their terms of service, they're far better than Fiverr who values their customers than the freelancers. On Clickbank, the opposite is the case.
As a Clickbank Affiliate, you're esteemed, and you have the power to promote high-quality Vendors' products, get review product copies, and earn relative commissions.
How Does Clickbank Work?
Clickbank affiliates a referral link, otherwise known as a HopLink. HopLinks direct potential customers to the Clickbank Vendor's website. If a purchase is made, then the Clickbank Affiliate receives a percentage of that sale.
Clickbank Vendors
Clickbank Vendors can grow their empire by creating both digital and physical products. With Clickbank, entrepreneurs can find a bustling online marketplace to connect with customers and Clickbank affiliates.
Clickbank Customers
Customers can directly purchase products by visiting the Clickbank website, or they can purchase the product from the vendor's site via a Clickbank Affiliate.
How to Receive Money from Clickbank, How Dependable are they?
Clickbank creates a dependable and efficient business channel between her affiliates and vendors.
Affiliates never have to worry about whether or not they will receive their commission because, upon purchase, it is credited directly to their Clickbank accounts.
Just a tip-in, if you're a Nigerian, do you think Expertnaire is the Clickbank of Nigeria? Many Nigerian internet marketers think so. Do you? Well, here is a definitive Expertnaire review.
Clickbank Review Vs Clickbank's Ratings
Seriously, nothing much has changed on Clickbank on the inside except a new website frontend and more affiliate products added with non-stop bad reviews/ratings.  As a user said (unedited),
"Hello there I decided to share my experience with Clickbank, I had my account 5yrs old on Clickbank but I never couldn't make any sale till now in 2020 I decided to take it more seriously I started to promote their products on search engines for approximately 1 week I received 3 sales, but one day I was very surprised when I tried to login to my account to see stats, I received an message that says that they have banned me permanently and that was their final decision.

I was promoting their products in the correct way without breaking the vendor's rules.

Now I see that I have spent money on Scam Company so please don't be fooled by them".
While new products are added to the platform, you need to also know that it's not an all-perfect platform even when they look like it by refusing to accept you as an affiliate, and always apologizing on behalf of scammy vendors. Hmm.
As another user said,
"Clickbank sucks. Personally, I would not spend a dime on their shitty products, so, what's the point of searching stupid people who will buy their junk? Create your own info product and promote it, that's the way to go."
Needless to say, there are many floppy products on Clickbank like the "Money Making Systems" and "Get Rich Fast Schemes", and the likes.  
Let's be frank. We know that the best way to be an affiliate marketer is recommending a product you use.
For instance, just as I recommend BulletVPN (video guide) as a good VPN if you want to use it with Clickbank, I had to use it to know that it's versatile before recommending it for changing IP Addresses to Another Country In 10 Secs
It sucks when you recommend shitty products to them (by experience, learned it the hard way a few years ago).  Here's my BulletVPN Dashboard.
Want more reasons?  
Take a look at how I reviewed these products/services:
#1. Starting a Blog with HostGator: I have used it. You'll see the video version as we go on.
#3. Best Free Podcast Hosting Services For Beginners: I have experienced them except one I clearly stated.
#4. The New 72IG Implementation Training Program (video lesson) (I did a full unboxing of the online training)
Why all these?
Because there are so many shitty products on Clickbank, and recommending shit to your list means, they'll never buy from you again. Below is a lesson I learned from Engineer Victory Akpos.
He has made over $200,000+ (N100 Million+) as an affiliate. How did he do it? Most of the time, he bought the products before showing his audience how it works. Thanks to him.
Is Clickbank Legit or Scammy?  
Of course, it is legit. With over $4.2 billion paid to affiliates and surviving the competitions for more than 15 years. It is sure a great affiliate marketplace.
And just to jump to their defense, even though I'm not in ANY WAY interested in their affiliate marketplace/program, the thing is, it's not easy to manage a platform with thousands of products, which equally means thousands of vendors and millions of customers.
The point is, they are looking for ways to get better every day. For instance, Jennifer Johannsen, her Vice President Customer Advocacy & Compliance apologized to a man who complained of being robbed. Here was her response.
I apologize for such a late response to your complaint – I'm new to TrustPilot! Your refund for Commission Hero was processed on February 19, 2020. Your refund should have posted back to your Visa card within 2- 5 business days from that date.

If you make another purchase from ClickBank, and cannot get the support you need from the vendor, please escalate the matter with our Customer Service Department and be sure to let them know that you have already tried contacting the vendor and could not get the support you needed. ClickBank is the retailer, so will always work to get you the final resolution that you need!

Best regards,

Jennifer Johannsen

VICE PRESIDENT CUSTOMER ADVOCACY & COMPLIANCE
Feeling nervous already? You shouldn't.
One thing is clear. If Clickbank has a bad name then it's because of the product vendors.
Later on, you'll discover why you should stay with Clickbank consistently for 3 years. 🙄 Let's go on.
How to Sign up on Clickbank as a New User
Unless your country is not among the banned countries, Clickbank sign up is as simple as going to https://www.clickbank.com/ and entering your personal information.
When done with your personal information, go ahead and enter your Banking and other Account information.
Clickbank Registration in Nigeria, Indonesia, and Other Banned Regions
How to sign up on Clickbank for banned countries? It's sure possible but we will use the right and legal approaches to it.
While there are more than 5 or 6 ways I shall share with us, one of the ways will be to contact the admins with a template you will get to apply with your ID.
On the other way round, if you've got your account all ready to jump in then you can proceed, and if not see how to do it below.
Top 7+ Clickbank Categories to Promote and Make Money
Here are the top Clickbank categories to focus and make money.
1. Arts & Entertainment Products
In this category, you'll find musical, dancing, and art gurus to inspire you with the tactics and coaching you need to turn your ideas into masterpieces.
As an affiliate, the people above are your target.
2. E-Business & E-Marketing Products
With the E-Business & E-Marketing niche tricky to master, as an affiliate, you can jump in and promote quality products and make money.
For instance, there is a product called EMPIRE in this category, it's a New 2020 Affiliate Marketing System that shows your target audience how to "Make Sales, In Any Niche, With Free Traffic!".
3. Games Products
For this category, you can sell gaming products that teach the top strategies in games like World of Warcraft, League of Legends, EVE Online, and more.
4. Home & Garden Products
The Home & Garden Products category is ever-green. Why? People build, renovate, and clean year in and out, so, if you want to join in as an affiliate then you have thousands of products to promote to your audiences.
5. Health & Fitness Products
Behold one of the hottest niches in the IM industry. Health & Fitness Products at times seems simple to promote. Why? People just like food. Who does not?
They eat and buy slim-fat tea. Next year they do the same thing, over and again. For you, if you created a product review website for your promotions, then welcome to the world of banging back and forth money as far as you keep your traffic coming.
6. Self-Help Products
No one wants to be the last. As in, we like to impress people even when they don't care. As an affiliate, that is your advantage.
Joke aside. In this category, what you'll be doing is selling products that bring balance to your audience's lives.
7. Romance
People want to make money, feel healthy, and loved. More than not, you want to promote romantic products to those that want their sweet-sixteen days back even if they've clocked 50.
Of course, a man at 50 is still a youth. As an affiliate, you need to target these groups.
All in all, Clickbank receives over 1million page views per month, an indication that people in the above groups want a better life. You can always see more categories here.
Clickbank Marketplace Review: How does it work?
Clickbank Marketplace is a space where Clickbank Vendors provide information about the products they offer.
Affiliates can search the marketplace to find out more about particular products and vendors—including their available promotional materials and sales statistics.
The Clickbank Marketplace simplifies the process of finding products to promote. Using the specialized search function, affiliates can browse a multitude of products searching by language, category, type, etc. Below is a quick overview.
Before we go on to see how to get started with Clickbank, let's talk a bit about Clickbank University (CBU).
What is Clickbank University (CBU) all about?
Clickbank University (CBU) is the official source of education on Clickbank. CBU is the platform to go to learn how to grow performance marketing skills and to get the knowledge you need to be successful on Clickbank.
I guess this is where the Expertnaire version of Clickbank University (CBU) came from; the 72-hour income program.
The 72hr Implementation Program shows you how to use the training and sell other affiliate products in and out of the parent company, Expertnaire.
What then is the Clickbank University Affiliate Program?
Now, if you join Clickbank and promote the CBU program, then you'll be paid for it. In essence, the Clickbank University affiliate program is a program on its own that pays a commission to affiliates that promote it.
What Is CBEngine?
Because ClickBank has a huge library of eBooks, software, and other digital goods with thousands of products that you are free to promote as a Clickbank affiliate, the CBEngine is, therefore, a top ClickBank Analytics search site on the web.
In one line, CBEngine helps you find Clickbank Products that Sell. Here is the CBEngine website in case you want to check it out.
Getting Started With Your Clickbank Account
Step 1: Go to the Login page and log in to your account.
Step 2: Navigate to the Manage Account Nicknames page. 
Once you log in, click the Accounts tab on the vertical navigation column on the left side of the screen. Clicking this tab will direct you to the Manage Account Nicknames page. 
Step 3: Click the name of the account you wish to work in.
If you have completed the account sign-up process, you should see the name of that account under the Nickname header. Clicking this name will direct you to the individual sales account interface. 
Step 4: Complete account operations as needed.
From the shown screen go ahead update your payment information.
Here is a simple video to see you through.
What is Clickbank Account Nickname?
Often than not, your Clickbank account nickname is a unique name you'll need to enter as a username. But note that you can't use a nickname to log in again. The terms so long changed.
What's Clickbank Logo Like?
In case this is your first time or you want to see the Clickbank logo then here is it.
 💡 Related: Over 21 Clickbank Terms of Service, Questions & Answers You Need To Know as an Affiliate
How to Use Clickbank Marketplace Search
Upon logging into your account, you can easily make use of the Clickbank marketplace search, all you need to do is click on marketplace > go to Category > select a product > get your hop link and start promoting it.
I think we've gone too far, I still have a lot to say before we see how to make money with Clickbank step by step, but I will push all those into the FAQs. Sounds nice? If yes, then let's now see the complete Clickbank tutorial.
How to Make Money on Clickbank in Nigeria, Africa, Asia and Anywhere in 2021
Making money on Clickbank won't happen overnight. See, if I create a course and promise you that you'll make money instantly, then you've met another IM Guru. The difference is, I don't have a Lamborghini to sit with a black eyeglass and a police dog. #what a Pity.   
But the good news is that I will show you all I know about how to make money on the platform. Let's jump in.
1. Sign Up as an Affiliate
The first step is signing up and verifying your account. You can see how to set up your account here as well.
2. Select your Niche
It's time to choose amongst many categories on Clickbank you want to focus on. We've already talked about the top 7 niches. Go ahead and choose one. At most, the top 3 are Wealth, Health, and Romance.
3. Choose a Product to Promote
Perhaps you've heard that you should choose high gravity products to promote. Here is the bad news about it.
Higher gravity might mean higher competition among marketers, and that's not what you want when you are just starting.
Always be sure to choose products with low gravity because, the more the gravity the fiercer the competition. However, if you want to go with the high gravity product then it's guessed that you can easily rank articles using SEO.
Going further, here are some of the conditions you want to consider:
Pick a product under 10 gravity or from 10-25.
The landing page should be appealing. Don't waste your traffic to landing pages which won't convert.
Clickbank is infamous about trash products, and you should avoid them, mostly because of the high refund rate.
Anyway, quality products will convert better, and you'll feel better promoting a product that gives value to the end-users.
Product price should be reasonable both for you and the end-user.
A legendry piece of advice: Choose a legit, low gravity product, with good a looking landing page which isn't popular among marketers.
Still puzzled about product & gravity selection? Here's what other Clickbank affiliates do.
JohnMcCabe said,
Select a hungry market, find a product that will satisfy that hunger, and then present it in a way that they will believe that what you offer will fill their want.

Take "weight loss" for example…

If I find a hungry pool of women wanting to lose ten pounds to fit in a sexy dress for a class reunion, and I hit them with an offer for a system to lose 100 lbs in one year, I'm not going to get a lot of takers. Make sense?

It doesn't matter what the stats line says. If the group you are marketing to doesn't want what you offer in the way you offer it, you are S.O.L.
Here is an advanced guide by Alexa Smith to choosing products on Clickbank.
The product has to be a niche in which the prospective customers are not already Clickbank affiliates themselves (obviously! – otherwise how can you possibly ever earn an affiliate commission on a sale to them?!) – So for me that completely excludes the "IM advice" and "make money online" niches.
No leaks on the sales page: (no opt-in, no "free trial", no "contact the vendor here" etc.)
No ridiculous hype or deceptive tactics on the sales page (nothing obviously non-FTC-compliant, no phony urgency/scarcity, nothing clearly deceptive/dishonest, no credibility-losing claims, no income-claims, no cancer-curing claims, no deceptive crap about "as seen on Yahoo/MSN" which people will rightly ridicule!).
No pop-ups/discounts.
Gravity not too high (over 30 puts me off a bit; over 60 puts me off a bit more; over 100 I won't consider at the moment).
Sales-page looks to me as if it will convert my traffic well (obviously subjective and not entirely reliable, but as a copywriter, I like to think I can guess pretty well, and I can tell whether it's "professional copy" or "home-made copy" – and I don't care about anyone else's traffic so "overall conversion rates" aren't relevant to me, not that they're available anyway).
Good product (I don't promote anything without seeing and assessing it myself, obviously)
Good vendor reputation/attitude/behavior (I'll contact them first, one way or another, and if I don't get a reply I won't promote their product, because I can imagine what their after-sales behavior will be like if they won't even reply to a prospective business associate).
Reasonably high earnings per sale (75% of small amount, 60% of medium amount, 50% of larger amount etc.) – I slightly prefer more expensive products around $100 when I can find them, because I think they're easier for me to sell than cheaper ones (really).
Has to be something I can write about (I'm an article marketer) – for me, that probably excludes anything terribly technical or for which I'll have to go to night school to understand the vocabulary.

The things I don't really care about, though I recognize that some affiliates do, which are therefore not on my list at all, are (i) "% rfd", and (ii) affiliate gimmicks (banners/articles etc.) offered by the vendor, which I'm probably not going to use anyway. I strongly suspect that almost no professional affiliate has much interest in "marketing tools" provided by the vendor or really takes this into account in product-selection.

In my first 4 or 5 months as a Clickbank affiliate, I earned very, very little. The two things that made a huge and dramatic difference to my income were (a) not touching anything with a vendor's opt-in on the sales-page, and (b) staying well away from high gravity products.

I changed just those two things and quite quickly I was really making a living, and have been ever since.
Wait, I think you should download this? Want it? Don't worry I have compiled everything in one of the free blueprints for you.
Just a tip-in: the Health Section has a lot of goldmine products for you to jump in and promote profitably.
Pro Tip: do you know how to find out if a product is quality on Clickbank? No? Here is it.
Go ahead and ask for a review copy by emailing the vendor. If the response is positive then know that the vendor believes in his product and if the other way round, then decline to promote it cause you'll just be wasting time.
The point is, you might succeed in selling the crappy product, but your list will never buy another crappy recommendation from you again. 
Lastly, if you click on the "buy button" and it redirects you to another page than the "order page" then ditch the product. It's pure immaturity and a red flag of professionalism. Who knows, he might end up upselling another $90 products to your list (you lose out with it).
4. Create a Landing Page or Review Page to Promote the Product
This is where 80% will stop. We want to make money but we don't want to invest. Hmmm.
You have to else you take the long walk of spamming forums and get banned or get lucky and make sales. Let's start with the popular free methods.
You can create simple blogs using Blogger, WordPress.com, Medium, Jimdo, Wix, and Weebly.
When you're done with your review page text, paste it into Grammarly to correct grammatical errors.
You can use any of these 3 link shorteners for the ugly Clickbank affiliate hop link. TinyURL or Bit.ly.
 You need just 1 sale/month to buy hosting while you get a domain for free.
HostGator (a self-hosted WordPress.org blog)
To make money the right way, you need to build a sustainable site for that. Most Internet marketers have always used HostGator because it's flexible and goes on to allow you to promote other strict niche products. That aside. 
Having your own site has plenty of benefits and the main one is that it's yours, and you can do whatever you want with it.
You can customize it, you can go play and try out different "Call to Action" buttons & angles and furthermore tweak it as much as you want.
If you want to create a review blog and promote your Clickbank products then I recommend 3 years hosting package, but if as landing pages, then you can start with a 1-year hosting package.
Whichever route you take, the good news is that they all come with a free domain to get you started. See how to create a blog website with HostGator below.
How to create a website for Clickbank Marketing with HostGator
With HostGator, you can easily set up your site in less time. The good news is that paying for any of their hosting packages (NEW shared, cloud, and OWP hosting packages) comes with a free domain name if you choose one of these TLDs (.com, .net and .org) valid for 12 months
Choosing a domain name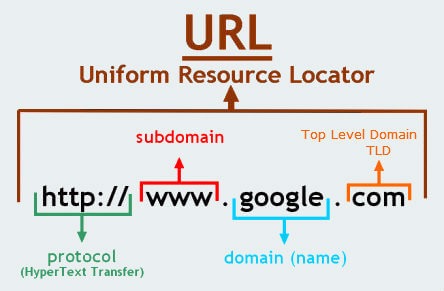 Three of the most popular domains TLDs are .com, .net and .org. Of course, .com is the commonest because it is preferred and recognized globally.
.org is perfect for organizations, and lastly, .net domains fits in for small & medium, and larger business websites (enterprises -saas).
The ground rule is, unless your choice of domain name will perfectly describe what you have to offer – it is always recommended you avoid some complicated domain name tails – TLDs.
For examples. MyPizzafood.com.tl, MyPizzafood.org.ko. Just avoid them and stick with .com, .net or .org
Coming back to creating a niche site for Clickbank marketing, I recommend you go with a .com which will fit into your affiliate business. And most importantly, keep your domain short. Here is it.
If I wanted to promote pet products on Clickbank I would gladly go with a short non-messy name like "mittypets", which will also be my brand name for my social media handles.
Let's check if the domain name is available using HostGator's domain checker (after selecting my hosting package).
Yes, it is.
Want to focus on cat products only? You can use "CatsGarland". It is free as of the time of writing.
Lastly, you want to renew your domain each year! Why? Because of #1. You risk your website going down, and #2. Your domain is the lifeline of your business online and brand.
Choosing a Hosting Package
When I paid for my hosting, I went with the "Cloud hosting package" which was more than enough for a beginner (a capacity of 100,000/mo views).
If you're starting, I recommend you go with "shared hosting" to get the ball rolling.
And of course, you can always upgrade if you want as the customer representatives will be there to support you.
In addition to the free domain, here's what's included with all HostGator packages…
99.9% uptime guarantee
Free SSL certificate
45-day money-back guarantee
24/7/365 world-class support
Free website transfers
While we've covered all the steps in detail using a video guide on how to sign up and set up your site with HostGator, here are the (9) steps to launch your site with Hostgator.
Go to www.HostGator.com
Choose Your Website Hosting Plan (shared or Cloud – if you're a beginner)
Choose a Domain Name
Fill In Your Account Details | Billing Info
Review Order Details & Check out
Create Your Password and Log into HostGator Account.
Access Cpanel
Click on Install WordPress
Log in to your new site (just like the one you're on now).
And to your advantage, the Hostgator's Site Builder makes it super easy for you to build your site. You can learn more from Hostgator here.
Nevertheless, here is a super video guide from us.
(The Video below shows you the complete setup after your hosting purchase).
:idea:Related: how to start a Blog in Nigeria, featuring cheap hostings.
How to Target the Right Audience for your Clickbank Promotion
This method works best for those with their review websites or landing pages.
Now, go to a site like similarweb.com, enter your Clickbank landing page link, and see where the most traffic is coming from.
Whatever the results you get there, you now need to target those geographical areas or promotional channels. Here is what I mean.
If the most targeted country for the said product is Australia and the most promotional channel used is Facebook or Taboola ads, then your blog post review should target those in Australia, and your ad promotion should be Facebook or Taboola as the case may be. Why this?
You're leveraging on what is alreadyworking for others and not trying to figure out on your own; by trial and error.
Below is a hoplink from one of Clickbank's affiliate products. I went to SimilarWeb, pasted the link in the box, and here's what I got.
Do you get it?

If no, then here is it.
What it means is that the countries targeting this Clickbank product are from the United States, India, Canada, and more as you can see above.
And the most profitable traffic methods? Direct and Display ads (Google, Banner, and more). It goes on to show you more data.
As an affiliate, this helps you know the right strategy to take and not waste resources on split testing.
Should this be too advanced for you, what about a blog post sample from your blog? If in the health niche.
"Top 5 Natural Ways to flatten your abs in 3-4 weeks". 4 methods will be general remedies while 1 your affiliate product recommendation (clickbank link).
With this, you'll get rewarded as far as you've put in the work.
Below is a product for my target audience in the USA, UK, and related (my Impact Radius account).
That is how to have the most success in promoting international affiliate products. Build a review blog or use ads (Facebook, Google AdWords and etc.).
How to Promote Clickbank Products for Free?
If you're sure you don't have a dime to host your WordPress.org website or blog, here is what to do.
You need a google doc account and a populated Facebook Group.
#1. Create a doc landing page with a link to your affiliate page.
#2. Go to your related Facebook group and write
"Hi guys, I've been wondering of the best uncommon ways to solve this "what your product solve". Many think that it's the other way round (suggestion), however, I just stumbled upon a really not silly way, what do you guys think? Here is the source in case anyone is interested"
– leave your doc link (don't use Bit.ly link for this if you need a wider margin clickthrough.
#3. Hope for the best.
If you succeed with 1 or 3 sales, go ahead and shill $50 and get at least 1 year hosting with HostGator. Let's go on.
Why Is It a Terrible Idea to Use Free Version Websites like WordPress.com and others for Affiliate Marketing?
Quick answer: people are smart. If you can't invest in your business then there's a question mark on your internet marketing journey.
For a real-time website or blog, you need wordpress.org (self-hosted and owned by you) and not wordpress.com (not self-hosted nor controlled by you).
WordPress.com and WordPress.org are slightly different.
You could learn to write good content using a free WordPress.com website, but to get the full and necessary experience it's cheaper and better for you to learn to get a hosting platform and install WordPress.
I recommend www.HostGator.com (where you get a free domain for your new site + 60% fee off), it's basically a 3 click install. I use and recommend you go with WordPress as shown below.
You can get the discount with this affiliate link.
How to Drive Traffic to your Clickbank Affiliate Offer
Free Traffic
Try Forum Posting: you have good places like Reddit, Quora, and more in your niche or region. Make use of it, but be careful not to spam. To see more forums, enter this into google. "Forum + niche".
Facebook Groups
There are many Facebook groups in your niche. Just go to Facebook and enter your niche and join them.
If I were you I would participate by adding value to the group(s), or I chat with the admin and negotiate a shout out to my landing page.
Disclosure: if you're interested in the top Facebook groups for marketing then get notified when we drop the list.
Blog Commenting
If you build a blog with a free platform, posting comments will get them deleted by the site owners after been held in moderation. Why? They are simple web 2. spams.
Don't just comment on new articles, find high search volume keywords in your niche, and comment on the top 20 sites on google.
To get alerts use "Google Alerts" – it does help.
Instagram: Same as Facebook. Freebie -> Opt-In -> Review -> Follow Up mails.
Twitter: Same as the others above.
Pinterest: I tried this social media and gave up. It may work for you if you try it though. But make sure to verify your site by using RankMath or Yoast plugin.
Reddit: I don't know why but people just respect Reddit. Here is why.
You don't want to mess with Reddit else you'll be kicked out ASAP. And of course, you need a bit of Karma to participate in some sub-reddits.
What to do?
Spend some time and try to get Karma points. What to do?
Go to smaller sub-reddits and comment meaningfully and you'll have grown your Karma points. And yeah it works. I have seen someone moved from 0 karma to 250+ in a few weeks. When done currently, Reddit will send you the best traffic.
 💡 See: How to Make Insane Amount of Money Promoting Clickbank Products On Reddit
Quality Traffic
SEO: You can think ahead and do a little keyword research before you write your product reviews because sooner or later they will rank on Google wherefore you'll get free traffic. This is my best recommendation for promoting affiliate products (what has worked for me most).
 You can do a few keyword analysis with free trials using KwFinder or SEMRUSH.
Although I have used KWfnder as well, but for violence SEO analysis I use and recommend SEMRUSH more. See how to use it later on.
Sponsored/Promoted Traffic 
Facebook Page/Business Account
Many people overcomplicate things about Facebook ad running. Trust me, you don't need a business account yet to run Facebook ads if it's your first time.
Just create a simple page, post your content, and boost the post. Here is what I did some time ago.
I ran a Facebook ad and got 100+ contacts into my WhatsApp Group. I then shared the benefits of the affiliate product to them.
I made 1 sale though. Not though but it covered the ad cost while I kept the net profit. So, do not be afraid to try things out. You can use as small as $5 to try it out first. Just do something. #Take action and stop assuming.
Google Ads
Google Ads to me is the best. I haven't tried this yet but I think it's highly converting when done right.
What to do with Paid Ads?
Build a landing page using your site,
Capture your visits mail addresses suing a tool like GetReponse (my usage).
Nurture them with good emails for 3 days, the next day, send them an affiliate link. Repeat the sequence. The essence? Give value before you expect value in return.
Free Email Tools
You can use EmailOctopus.com or make every campaign better than the last with GetResponse! Track sign-ups, click-throughs, sales, and more!+ Visit Get Response.
How To Purchase Ready Made Email Lists for Affiliate Marketing with Clickbank
Oh yeah, really?
There are so many reasons you should not purchase an email marketing list.
Wait, I know that building a mailing list to promote Clickbank or other marketplace products as an affiliate is in the long term one of the most efficient ways. But heck, this is terrible and a bad idea. Don't do it. Why? Your list is your list.
Nurture your list for them to become all-time selling list(s) else, you'll be spending your hard-earned cash on shit lists.
If email marketing is a hot pie for you, then you can learn from HubSpot, and why you should not buy a read-made list.
Nevertheless, if you still insist then I will show you where other internet marketers do that.
Go to udimi.com and find email sellers.
Here's why you don't want to give up. 
Ads?
I work with Expertnaire (locally – I have used ads method to promote products and made sales. I even got lucky once with 1 sale in a 100 list). Not too bad for a test.
To make it more interesting. I am creating a new category at isuawealthyplace.com for you to be seeing success stories every week.
You can be sure to see it from Next week. Why do I want to do that? Because I don't want you to spend time anymore using VPN to click on $0.5-1 online dollar tasks.
What Are The Best Ways To Promote Clickbank Products?
There may be other ways but only 2 ways have worked for me and most internet marketers.
Option 1. Use your review Blog where the earnings come in over and again.
Option 2. Build a list and promote with paid ads.
Option 1. Build a blog and review the Clickbank product(s).
For your website needs, I recommend HostGator because I have used without hassles plus you get 60% Off on Web Hosting.
Option 2.
All the successful methods, from which people genuinely make steady money, or earn a living, or build a business, really boil down to three inescapable essentials.
You have to choose wisely the products you promote (because if you get that wrong, it clearly won't make any difference what else you do).
You have to pre-sell effectively to well-targeted traffic (which obviously means that you have to understand the difference between pre-selling and selling, and you have to have at least one source of well-targeted traffic).
You have to build subscriber email lists yourself. Not doing this is probably the commonest failure among people who struggle ineffectively to promote Clickbank products.
The point to appreciate is that what typically sells them is the strength of your recommendation, your credibility and the trust people have in you.
Those things are actually even more important to the sales process than the product and its sales page.
It isn't really possible to achieve the outcome you want without building relationships. You have to have a list of your own and an effective continuity-process for its subscribers: What are the essential things to know about list building?
These three things are simply not optional. The reality is that to get anywhere much beyond the occasional semi-random sale, as a Clickbank affiliate, you have to be both willing and able to do all three of them at least adequately.
People who imagine and advise otherwise, in my opinion, are not really people making their livings by selling Clickbank products.
A recommended & modernized list building tool I have used? GetReponse.
Also, you may use GetReponse as your email service because it works seamlessly with a Squeeze page. An advantage of a squeeze theme and its web interface is that it can be accessed from anywhere in the world using any computer.
You can try it for free at GetResponse.com
We're almost through. But before we wrap up here is what I want to reveal.
Click here to get free email notification 😎 .
💡 See: 7+ Red Flags to Start Affiliate Marketing with Clickbank from a Banned Country
Frequently Asked Questions (FAQs) About Making Money on Clickbank
See the complete Clickbank terms of service and FAQs
Conclusion on Clickbank for Beginners
I have done almost everything to make sure you succeed with Clickbank since you dearly asked for this guide.
While there is no method that won't require you to sacrifice, the thing is, do you want the best way to promote Clickbank Products? If yes, then here is it.
#1. Promote products with ads (Facebook, Bing, or Google Ads).
#2. Build a Blog to promote it.
On the other hand,
You want free traffic? Spend a bit of time to get it.
Or you want an immediate result? Invest in ads and other paid promotions. And lastly, start your blog and rank on search engines (SEO – organically).
The thing is, with a little effort you can make a nice side income online, with a lot of effort you can make a living. (I'm on a journey with the latter).
And note this before you believe in any gurus bullshits.
No one will do the work for you, but I guarantee if you keep trying and twisting this method you'll eventually succeed.
#don't give up. #Stay with it #don't give up #See where you're wrong and re-strategize #don't give up.
All in all.
I want to get your success stories, questions, and suggestions in the comment section. But before you go, if you want to succeed with this journey, build a platform for it.
The most successful affiliates know the value of building a strong platform to promote products (see the video guide for details).
We've proudly shown you how to create a website on your own. Use the link below to sign up on HostGator at $2.75 with a free domain name for your journey to earning with Clickbank.
How to Make Money with Clickbank Step-By-Step Pdf
If you're really serious about making money with Clickbank no matter the country you're from then this is for you. Here I get more detailed and concentrated on Clickbank.
#1. "The Non-Ever Shared Guide To Master Selling Affiliate Products Course"-PDF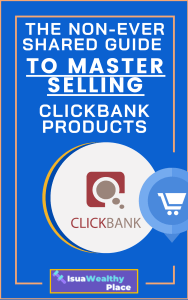 The end,
Yeah, it's 7:33 pm after 2+ days. With what?
With a big bang advanced 9,500+ worded article just for you to create an online business with Clickbank. 😥 
Just as you requested a Clickbank beginner's tutorial, I invested both personal and advanced efforts to make sure you succeed.
Got any questions about making money with Clickbank? Let me know below if yes.
Next Read: How to make 750K a month with Clickbank Alternative in Nigeria.
Ref: The Scrrr, Alexa Smith. Images: Canva.com | Clickbank.com.