You might call the process a dumb ass because I never kept track of my earnings. I was carried away by the passion, comments, and supports I was getting from my readers. Who was that? Myself.
How I earned my First $100 Blogging? Hmmmm, I think the journey is funny as I will try to layout the process.
When I decided to start a blog in 5 minutes, I never thought of making a dime out of it. That was no good news, but the point is, I later went on to be an influencer in that niche.
What and who is an influencer? Well, I might not know your definition of it, but here is why I said that?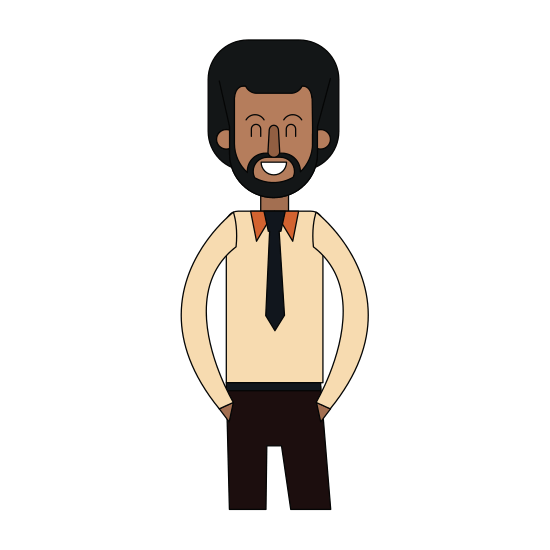 Based on my growth on the niche blog, I was contacted by a company to promote its product.
Good enough, after weighing the options, I signed up as an affiliate to promote the product. The main affiliate commission was 30% recurring.
But I had to ask for a higher commission rate. To cut the long story short, I was offered a 50% commission instead of 30%.
Interested in seeing how I became an influencer creating a niche blog project & how you too can with alarming proofs? Here is the full read.
I Never Kept A Record Of My First $100 Blogging
Observation: All the earnings here are coming from the first niche I built my blog on – not counting recent earnings.
After starting my first niche blog in late 2016, began promoting the article in mid-June 2017 (if I am not mistaken), my first reward as a sign of the good days coming was seeing my articles rank on Google first page.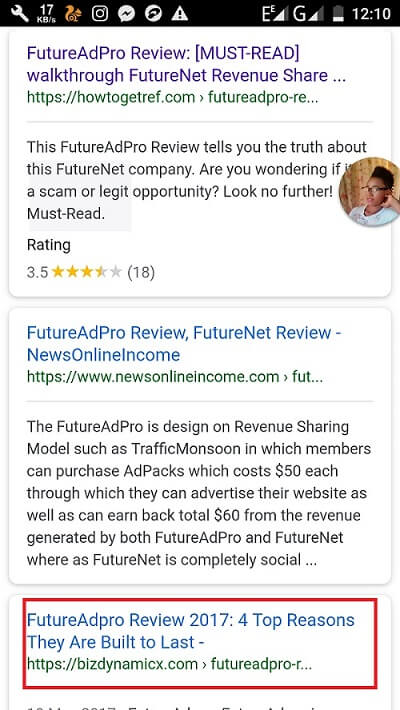 Yeah, (I can't recall the others but I remember vividly that) I got a $10 commission in December 2017. How sweet was this?
It was terrible that I earned 10 bucks yet I never knew it because of not keeping records.
To say that I was excited is an understatement. I was blown away with the fact that passion writing has earned me my first $10 online.
My Second $10
I got my second $10 from promoting the same product as the first.
The commission was, every $100 customer you brought in you took a cut of $10.
Yeah, the happiness was not as the first but truth is, I was happy. That is $20.
I will go on to another product I was promoting because I never kept a good record with this first one.
As bad as it may sound, still on the first platform, I had to withdraw my earnings of 2017 a few weeks ago – 2019. #My Bad.
My Third $10 – it was more.
Yes, my third earnings came in Euros. 24.5€. The breakdown.
#a. 8.70€
#b. 7.90€
#c. 7.90€
Total – €24.5. In Dollars – $26.96

3rd Earning – $26.96
My Fourth Earnings
My fourth earnings came in from another platform I was promoting. As of the last time of checking – early 2018, the earnings accumulated to $28. This was after I lost the blog.
Unfortunately, I can't log in as authentication from Google authenticator is required to have access.
4th Earning – $28.
My Fifth Earning
Yes, upon getting the drills of paying $50 a month to stay online by my local hosting company, I was forced to put up AdSense on the blog.
The earnings ran over to $70.
Wait, I think that is up to $100. Let me do the calculation
5th Earning – $73.37
$ (28 + 73.37 + 26.96 + 10 + 10)
$148.33
So, that is how I made my first $100 with my blog (for the ones I can recall – a passion project turned money-making venture.
Listen Up Now: Truth Is, There Are a Series of True Life | Practical | Building An Authority Business Online & Beating 9-5 Jobs Lessons Coming Up. Subscribe Here To Get Em All.
Advanced Steps To Earning Your First $100 With Your Blog
I think I forgot to tell you how long it took before I got my first earning. Answer: More than 6 months I guess.
After I lost the first Blog and started all over, I made my first affiliate sales after 6 months.
Again, I wasn't really taking this on with a business mindset. I made some horrible choices.
The concept here is that you can start a blog and make your first $100 in a month.
Disclaimer: There are no guarantees but here is my story.
With my vigorous reading of income reports from other Bloggers, I've always been amazed when I see the income report of a new blog making money the same month.
I was always like, can this be possible?
I like trying out stuff, so, I created a new niche blog, wrote some articles there, did my promotions – sharing content on other platforms.
To cut the long story short, I made my first affiliate commissions the first month.
To be precise, it was more than $50 (not up to $60 though).
Did I see 1,000 readers/visits before making the first $50? Nope.
In fact, the buyers had a chat with me before buying the product – I left my contact at the end of the article for them to contact me in case they needed support.
Funny enough, one of the buyers asked for my affiliate link because he believed I was delivering value with the promotional article.
See, at a point in your relevance online, you might not need 50,000 visits to be successful.
For sure 50,000 visits matter if you are an Ad guy but if you want all your income from affiliate commissions, then if you offer value to a 900 audience there is a possibility of making 2 sales out of the 900 in your first month online – just my story though…
The Baseline? The Strategy.
While the other blogs took me 5+ months to make my first $100, I made the first $50 in the first month in another. Yeah, this thing works if you know what to do. See my early mistakes below.
What I Did Wrong on my First $100 Online Journey?
As a beginner I was too excited to jump at every shiny object all in the name of affiliate promotion.
Just as I am doing this in another niche, I am selective of the programs I promote. I like it a few so I can follow them up.
#2. Not Keeping Records
It was a mess as I have lost access to some earnings due to this – no accurate records of the programs I was promoting.
Again, I am well placed not to act like a newbie anymore. An accurate record is good as it helps you track your sells – know what is working and what is not.
Simple tools like Google Sheet or Excel can do the job.
#3. Promoting Low Paying Programs
Yes, most of the programs I was promoting paid 10% or a little bit more. At times I would earn $9 for my effort which was not too good. However, as I went on I was greeted with a $46+ commission product.
You can imagine that I made 3 sales with this product and made $100+ #Breakthrough.
Lesson is, it takes almost the same effort to promote low and high ticket affiliate programs. So, choose wisely.
And if you are looking at the top programs to promote, see the top 120 affiliate programs.
#4. Not Blogging as a Business
Perhaps while I hated Ads on my blog I would have thought of the cost of maintaining it being that I used a local company that overcharged me.
If I had known I would be charged $50 per month to keep a blog with an average of 800 daily users then I would have used Google AdSense from day 1.
If I am doing that now, first I have a super reliable hosting company to use or an affordable hosting company I've used as well.
Secondly, I would rather go for Ezoic Ads than AdSense as the pay is pretty better.
Have you checked out Ezoic Ads? I think you will love it as a beginner or if you're looking at earning more. Here is the Ezoic Ad.
Lest I forget…
Have you seen the 2,000+ Bucket list of Ground-breaking Affiliate Programs to promote? If no then what are you waiting for? Here is the link to get it for FREE.
The Aftermath Of This Niche Project
Yes, the promotion and hard work I had put into this niche still bring in results. A few weeks ago, I got $110 from the program I last worked on in May 2019.
Also, I had to withdraw my last affiliate commissions from another service in 2017. I guess it sounds awful to withdraw a 2017 commission in 2019, right? If not, then that is how bad it is NOT to keep records as a beginner.
Want to build a niche website and become an authority online brand? Here is my full journey.
More Leads from the Niche Project
One Piece of Experience Advice as You're Coming In
Because there are so many blogs and websites about blogging on the internet, it can be tough to distinguish your blog from others.
Whether you are starting up a new website aimed at bloggers or looking to make your existing blogging site more distinctive, the key to building and maintaining a site that will capture the interest and attention of the blogging community is finding your niche – voice.
If you can fill a unique need in a way that no other website does, then you'll be able to build a lasting readership among web surfers.
Final Notes
The journey to my first $100 online is not pretty exciting but I have learned a lot since then.
See, the essence of this is not to make a quick buck but to build a niche site properly so that it's sustainable and you continue growing.
All the clips above were just to match up to my experiences when I started out. A showpiece that you can make this a possible journey too.
I knew absolutely nothing when I started, so, that can't be your excuse now.
Of course, the above is to motivate us to see possibilities in this…
I would love to hear how you made your first $100 as well if you've had that breakthrough moment.
If no, then why not start one today? Here Is How To Start A Niche Blog And Succeed In 5 Minutes.
Images: Canva.com | Image Tools – TinyPng.com & Compressor.io Corrections: Grammerly.com