Today (authoritatively), I am going to show you how to start A Blog with HostGator, really? Isn't it funny that when I started, I knew nothing about starting a WordPress blog or even using the right tools to have good success? I wasn't perfect in anything online, yet I moved on to succeed.
Look, and let me tell you. You might feel unworthy of being a voice or expressing your beliefs. I'm sorry to hear that because I was in your shoe.
But the truth is, no one will present a concept the way you will, you are absolutely unique, and if I was still caught up with the notion of not being worthy to share my thoughts and insights, I wouldn't have had the breakthroughs I have – something you might call an influencer.
There is an article that is coming up, I shall tell you "How I Became an Influencer by Creating Niche Websites and How You Too Can Be A Voice!" (Proofs), but if you must begin, before you is where it all started from, a platform wherefore I used to share my insights and ideas.
In this guide, I will lead you step-by-step on how to start your first profitable blog online using HostGator web hosting.
In case you are eager to see the complete steps, here are the 5 steps process. #1. Choose a Domain Name and a Host #2. Install WordPress to get you started #3. Install Themes and Plugins #4. Publish your first blog post. #5. Make money with your blog
You know, I like being an Oliver Twist. How? I won't just end it all by showing you how to create your first money-making website with HostGator, I will go ahead to open my Productivity Tools Box so I can give you 120% super value. #Trust me on that.
Observation: If you don't want to read my 2-cents review of HostGator, please skip to "How to Start a WordPress Blog with HostGator in 5 Easy Steps": and to create your blog.  
Starting A WordPress Blog With HostGator – My Absolute HostGator Review
Yes, I will be proud to give my HostGator Review and how it worked out for me.
HostGator was founded in 2002 and currently manages over 8 million websites in the world.
Needless to say, I have had a good experience with HostGator. But the catch is that it is cheap, no, I mean, it is affordable for every Tom and Mary to get his or her blog online.
Let's see the best reasons you want to create a blog with HostGator.
#1. Intuitive For Beginners
If you know anything about WordPress, perhaps you have heard of Cpanel. What is Cpanel? It is a tool that helps you to manage your blog without having to play with codes. Do you hate coding? I knew you do. So, HostGator had to put you into consideration.
#2 Free Custom Domain Name
HostGator does not just do things simply for beginners, you get 1 year FREE DOMAIN NAME which costs about $9+ if you are buying from anywhere.
#3. 24/7 Support To Help You Out
One of the things I was always adamant when I started was good support to help me sort things out.
Looking good already, HostGator has over 800 employees to provide superior 24/7 support via live chat, phone, and email. Their online support portal covers every aspect of building a website with HostGator.
#4. Features & Benefits
One of the best things that make HostGator stand out is that they provide you with more hosting features than any of their competitors. Let's see some of them before we go straight to starting our WordPress blog with HostGator.
#i. Advanced Website Builder: Even though most of the web hosting companies offer a good web builder, HostGator's website builder stays ahead of the curve with its advanced functionalities, including an ecommerce storefront.
#ii. Unlimited emails: With HostGator, you get unlimited email accounts with any of their hosting plans.
#iii. Free Ad Credits: With every HostGator hosting plan, you get $200 worth of ad credits to attract traffic to your site.
#5. HostGator SSL (don't worry if you don't understand it.)
Secure Sockets Layer (SSL) Protect your website traffic with an SSL certificate.
Why do YOU need an SSL certificate?
Not only does an SSL certificate encrypt data transmission to and from your website, but as of July 2018, many web browsers flagged websites as "not secure" unless it detected that it had a valid SSL certificate.
The good news is that you will get this for free. So, HostGator SSL has got you covered.
#6. HostGator Is Cheap For Everyone
I don't like using the term cheap, because, if you use the term cheap, it signifies not a good product or service. So, I would rather say, HostGator is affordable for everyone.
With a $2.75 /month hosting plan, you are off to building your first money-making blog, and you can't go wrong with that.
What I Don't Like About HostGator
#1. Support
Here is what I won't give HostGator a 97% – Their support.
Yes, I can't defend them on that. Maybe it is not easy to attain to millions of customers with 800 supports, it's up to you to judge them on that.
(Before I hosted my site there) My experience with their 24/7 support is that you might need to wait for 2 or 3 minutes before they open up a chat with you.
Would that be a big concern for you? If yes, then I am afraid you might look away from it. But trust me, I never had issues since moving to HostGator. My experience here was as a non-customer.
On the other hand, if you are attended to instantly, know that I just wanted to clarify my experience so you don't get a bit surprised.
Just a tip-in. Do you know why I never had to contact their support (about issues) after signing up?
Answer: they offer a 99.9% Uptime.
What this means is that your online presence is important to them, therefore your blog will always stay online. Uptime means – without going offline – dead.
That is all about my HostGator Review. Are we good to go? Good to go. Let's build our first profitable website with HostGator.
#3. HostGator Cloud Hosting Plan
Apart from HostGator Shared Hosting plans that cost about $2.75 a month, they also have a cloud hosting plan which is what I used for my business.
From experience, you don't need this plan unless you have a fair amount of traffic.
To see then HostGator cloud hosting, go to through this link and look through "Cloud Hosting.
One of the things that made me opt-in for HostGator cloud hosting was the speed. I already knew that Cloud Hosting is faster than Shared Hosting.
According to them, your page will load faster from the cloud due to an optimal caching configuration, custom-built for speed! But that was not the case for me. This was when I had to contact them for clarification which they confirmed that is as a normal shared plan.
But there was a way out as I still achieved a loading time of speed of 2.4s with a page size of 1.5MB.
Your page will load faster if it's not as large as mine or if you integrate a good caching plugin like WP Rocket.
The Way out.
You will need to use Cloudflare, which is free. You can do that after you create your blog. Or if you don't want to use Cloudflare, GO for their WordPress hosting. It is faster than the normal shared hosting.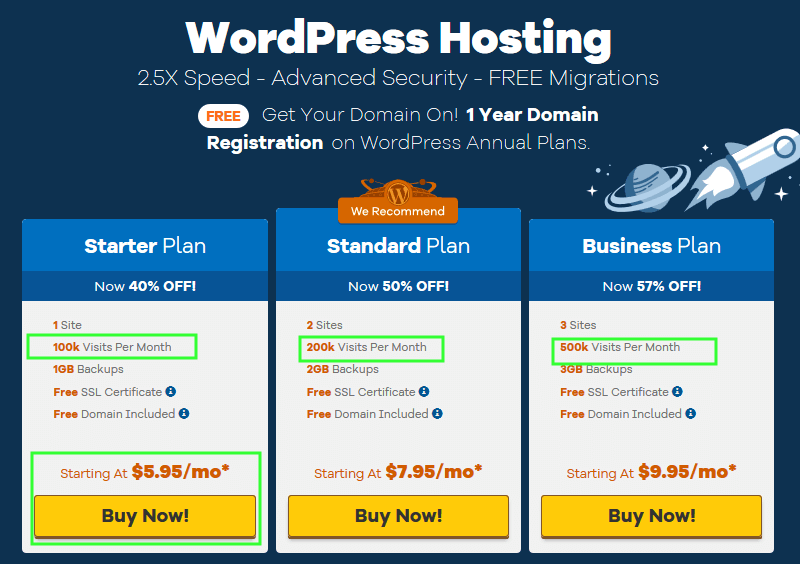 Who needs the HostGator WordPress Hosting plan? If your site is receiving or expecting 100,000 visits and above.
The Verdict – I must confess that I had enough space and resources to manage my visits in the cloud hosting plan I paid for,
Did I just save you some bucks? I would be glad to know.
Terms To Note As We Go On To Build Our WordPress Blog
WordPress
WordPress is a framework that helps you manage your blog. If you are using a PC – laptop, WordPress is just like a typical Windows 10 application. It gives structure to manage your blog effectively. If you need more info on that, you can see this guide later.
WordPress is free to use, so, you don't have to pay anything for it.
Domain Name
A domain name is what your blog will be known as. For instance, this blog's domain name is isuawealhtyplace.com.ng.
Now, you don't have to overthink what to call your blog because it does not really matter. But before you choose a domain name, avoid using a name like Mark23.com. Why?
Because when you share it with a friend they may end up typing Marktwentythree.com. No one knows if the Search Engines will re-direct them to your site, so, save yourself the headache.
Hosting
Hosting your site means building a framework wherefore it will stand on. By hosting your site, you are buying a foundation it will be built on.
For instance, if you want to watch Netflix, subscribing to the monthly fee is called a hosting fee. You are paying for the service to keep your viewership or niche website alive/online.
Blog Niche
One of the best things my blog has helped me is growing to be an authority in my niche. Getting pitches for collaborations and etc.
But before that, you need to have a better understanding of why you'd want to create a blog, how to choose the perfect niche, how to choose the right platform, and finally, you have what it takes to build out your blog and publish your first post.
Niche – this is an area you want to concentrate your blog topics on. It can be AI, Biodata, SEO, Make money online, DIY, Cryptocurrency, News Site, Quiz, and a lot more.
In all of the mentioned niches, millions of dollars are made monthly, so, you are not limited.
Niche and Passion
Often, people say, go/blog with your passion. Well, maybe that works for some, but it does not for me.
I am currently getting pitches for consultations in a niche I knew nothing about. Why did I decide to start my blog there, then? Because it was profitable – affiliate products to promote and make up to $30 | NGN9,000 for each successful sale.
Before you choose a niche to write on, you want to make sure there are products you can promote and make money as well.
I hear you say, I don't want to make money, I like blogging as a passion project. Kindly hold it there.
Have you ever seen a worried bird? If you have that mindset you might, unfortunately, turn to a worried bird.
Why is this important?
You will have to pay for hosting and domain fees. Not just that. If you want to build a brand, you might need a premium WordPress theme to compliment that.
So, the idea of not treating blogging as a business is not wise. I made that mistake when I started, and believe me, you want to avoid it by all means.
How do you know if your niche is profitable?
Go to Amazon | Ebay | Jumia | Clickbank | CJ | JVzoo | Warrior Plus | Expertnaire *(Nigerians only) and search for your niche products.
For example, if I go with a niche about men's clothing, I know for sure that I can recommend products from Amazon or Jumia to my audience.
How about starting a blog for pregnant women under 5 months or mothers over 50? There are opportunities. (Avoid broad a two-niche like "pregnant women" – define your target – like "under months pregnant women". With that, early pregnant women will know you to blog about pregnant women under 5 months – that is what we call sub-niche)
The essence of a sub-niche is to stand out else, trying to compete with the long-standing sites might make your blogging journey not palatable – competition.
Talking about passion,
Believe me, even if you treat blogging as a passion project when you receive commissions for your efforts, you will be excited and fulfilled. So, blog with a business mindset. #Be Rewarded for your efforts.
What if there are no quality products to promote to your audience – in your niche?
First of all, I doubt unless it is a News Blog. In this case, where your earnings will come from is through Ads – Google AdSense or Media.net.
If you are going with ads, the best option will be to use a service called Ezoic to increase your earnings on ads. They pay more and much better than AdSense.
Disclosure: If you find this post helpful, please click on any of our HostGator affiliate links in this review, which helps us earn a commission if you use our referral link to make a purchase. Also, you get an additional 25% discount on any package. Thanks for your support, #Gracias
With all said and done, I am excited as I show you how to create your blog in five easy steps.
How to Start a WordPress Blog with HostGator in 5 Easy Steps
How to Start a WordPress Blog with HostGator in 5 Easy Steps
Step 1. Choose Your Hosting Package At HostGator
Go to HostGator's Home Page (which will be opened in a new window so you can follow along).
Click on the "Web Hosting" tab or choose Get Started Now! You'll then be brought to a page where they show their different hosting packages as shown below. See the image below.
From the above, you have 3 hosting packages you can go for.
As a beginner, the first plan at $2.75 is sufficient to get your feet wet, but if you are a business or expecting a bit more traffic (or perhaps you are transferring your hosting to HostGator, you can go with either the Baby Plan, or a Business Plan.)
Step 2. Choose Your Domain Name
Just choose a name that resonates well with you. If I was into men's clothing, I would have gone for realmenclothings. Let's see if it Available.
Great, realmenclothings.com is available, so, I would go with it.
Remember that HostGator gives you this domain name all for FREE for 1 year.

Now, if you are transferring your domain to Hostgator, instead of entering a new domain name, click on "I Already Own This Domain".
Go ahead and enter your domain name there. When done, continue with the next step.
Step 2. B
Domain Privacy Protection
When you scroll down you will see Domain Privacy Protection.
The DPP option helps protect your identity online! Privacy Protection hides your personal contact information from public view. See an example.
With Domain Privacy
Domain Admin
ID#904, PO Box 453
Austie Street
Iceland
contact@privacyprotect.org
Tel +354.369-466-76
Without Domain Privacy
Mark Faith
930 Brooks Ave
Fulham, LN
UK
Mark.faith@email.com
Tel +64.75-445-1087
The Domain Privacy Protection goes for $1.25/mo (Billed Annually @ $14.95). If you don't want this option, deselect it. I never used it myself.
Step 3. Enter your Hosting information
Username – choose a unique name you want to use for your hosting account. You can choose your name or anything that appeals to you.

Billing Cycle: choose your payment plan.
Security Pin: Enter your security pin – a four-digit number.
Step 3b. Enter Your Billing Info
Here you will have to enter your payment information. The credit card to use and lots more.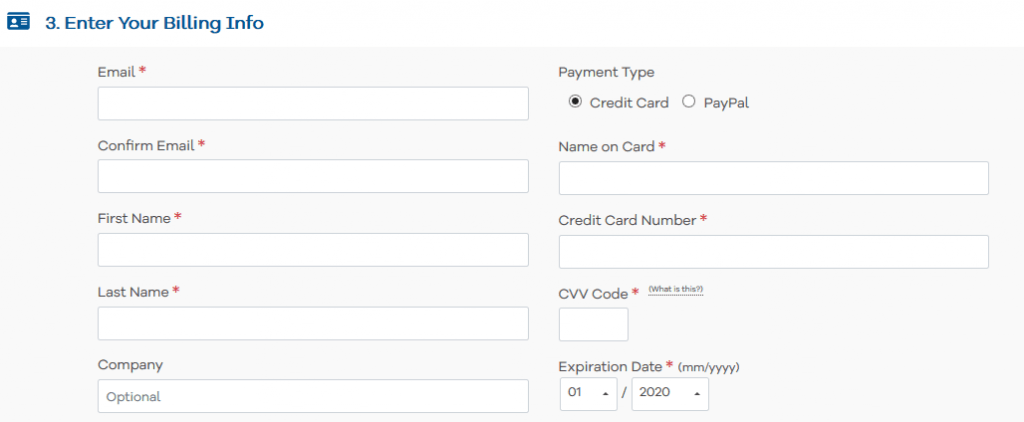 If you are paying with PayPal, you have the option to select PayPal. Fill relevant data and move on.
Step 4. Add Additional Services (not compulsory)
You don't need to choose any of the services highlighted below. But if you want, you can go with it as it's based on your personal choice.
For instance, there are great plugins to automatically save your work, which you don't need to pay HostGator for that.
Step 4b. Enter your HostGator Coupon Code
We are almost done. But before that, you will need to enter your coupon code to save 25% off the paying price.
Here is a coupon code – SHARED3660
Listen Up Now: Truth Is, There Are a Series of True Life | Practical | Building An Authority Business Online & Beating 9-5 Jobs Lessons Coming Up. Subscribe Here To Get Em All.
Step 5. Recheck Your Selections – For Satisfaction
Upon entering all your data, go ahead and overview your sections and make sure you would have selected the best plan for your business.
Of course, you have a 24/7/365 Phone, LiveChat, and Email Support for free and you get a 45 Day Money Back Guarantee – that is in case you need a helping hand or change your mind.
When satisfied with your selections, go ahead and read and agree to HostGator's Terms of Service and Cancellation Policy and acknowledge receipt of the Privacy Policy.
Click on "Check out Now" to process your payment. Congratulations.
Immediately you've made your payment you will get your account details which we will use to set up your money making blog.
Part 2 – Getting your HostGator Account details.
Step 1. Go to your email and you will find your account details emailed to you – to the email address you entered while entering your information.
At this time, you are set to create your HostGator account. You will receive another confirmation email for your account details.
Inside the email, you will see details such as domain name | IP Address | Control Panel | Nameservers and etc.
Part 3– Install WordPress & Start Writing On Your HostGator Blog
Step 1. Click the HostGator portal link sent to your email – https://portal.hostgator.com/login
Step 2. First, navigate to your web hosting control panel, known as cPanel, and look for a logo that's called 'QuickInstall'.

Step 3. On the next screen, you'll select "WordPress" and then enter all of your relevant website details.
Click 'Continue' and the software will install WordPress on your site and create all of the necessary files.
Below is how your WordPress blog will look, empty.
Now, it's time to set things in order.
Part 4. How to Install Themes and Plugins on your WordPress Blog
Installing WordPress themes
Themes, like on your mobile phone gives the esthetics – beauty to your background. The same thing with your blog theme, it defines the structure of your WordPress blog
#1. Login to your WordPress dashboard via a link that looks like 'yoursite.com/wp-admin'. All of your relevant login details will be emailed to you automatically.
#2. Once you've successfully logged into your site navigate to Appearance>Themes, then click 'Add New'.
You can select any theme you want. All are free, to begin with. However, if you want to check out premium themes, you can get them at Studiopress, Themegrill and Themeforest.net/
Installing WordPress Plugins
WordPress plugins are like chrome extensions or Mozilla browser add-ons, they help you achieve a task easily without coding.
For instance, if you want to install a social sharing tool on your WordPress blog, you will need the knowledge of coding/programming to do that, but with plugins, you don't need to.
#1. Still logged into your account, go to Appearance > Plugins > Add New.
#2. Click on Add New. That is all.
I will tell us the top WordPress plugins to install later. But before that, let me show you how to publish your first blog post.
How To Publish Your First Blog Post
Of course, creating a blog post in WordPress is also very easy to do. Even a grade 1 child can do it.
#1. Head over to your WordPress dashboard. Then select Posts>Add New from the left-hand menu.
This will bring up the post editor screen where you can enter your title, your post content, add social media, and any post metadata.
Once you're satisfied with your blog post hit 'Publish' and your post will be live. That is all about it. You can start using your website.
Knowledge Bank About HostGator
HostGator Transfer Domain
If you are transferring your hosting to HostGator with an active domain, you will have to use this option – HostGator Transfer Domain
I did use this route, so, the HostGator technical team will help transfer your existing site for FREE.
#1. To do this, Click on this link to re-direct to HostGator Hosting Packages.
#2. Select your preferred hosting package and click "Buy Now"
#2. Click on "I Already Own This Domain"
#3. Enter your domain name.
#4. Follow the steps above and make payment.
When done, open support and request for a migration of your site to HostGator.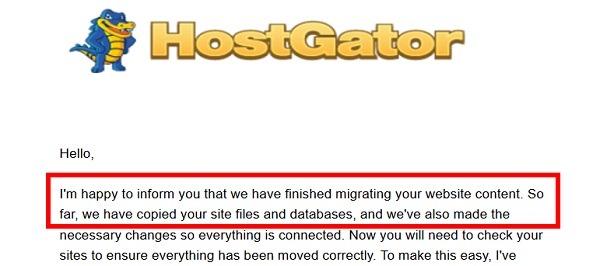 Top WordPress Plugins To Install
Must-Have Plugins For Your Site
Plugins are tools that help you achieve results on your WordPress site if you cannot code. #If you hate programming.
Some of the must-have are:
GDPR Cookie Consent
Yoast SEO Premium or RankMath – Freemium
Elementor | SiteOrigin (or your visual editor of choice) – Freemium
WP Rocket – Not free (for Speed)
WPS Hide Login
WordFence – Freemium
Shortpixel (to optimize images)
Schema Pro – Not Free
Easy table of content
XML Sitemaps: Sitemap generator that creates XML & HTML variants.
Google Authenticator – Free (Extra Security Measures) or (Don't forget to set 2FA using your WordFence)​
Freemium; this means it has both Free and Paid Plans.
Security Hacks
#1. Don't use the same email address for signing in to your site account with the one publicly displayed as support.
#2. Don't share your login info with anybody unless your designer | Webmaster.
And if you are hiring someone to design your site, make sure to first of all Disable – WPS Hide Login | Wordfence | 2FA. Activate them back when the webmaster is done.
How to Promote your Blog Posts
#1. Create social media accounts. The best once are Facebook | Pinterest and Twitter
#2. Join Forums and QnA communities. You can start with Quora.com | Nairaland | Reddit.com
#3. Comment on related blogs in your niche.
#4. Tell friends about your blog.
#5. Get your first 10 fans + readers by running a Facebook ad. You can use $10 to do this which is fine.
#6. Use the free $100+ offered to you on your HostGator account to run similar ads on Bing.
Build Your Email List
Build Your Email List
You don't have to pay a dime if you are just starting or on a low budget. You can use free companies like Mailchimp and Email Octopus to get started. MailChimp allows free 2,000 subscribers, while Email Octopus allows 2,500.
You can go for a better option like Get Response to scale your business. (Here is how to use GetResponse as a beginner)
Note: Don't use MailChimp for a "Make money from Home" niche. Your account will be banned if you do so.
How to Make money with your New Bog using Adsense
Now after setting up your blog, it's time to start making money. To make money with Adsense all you need to do is aplly ASAP and be approved. And here is how I got Adsense approval in less than 24 hours.
FAQs About HostGator And All You Have To Know
Hostgator Contact
HostGator support staff is available 24/7/365 to assist you via Telephone or LiveChat with any hosting-related questions.
You can always open support with HostGator with this link.
HostGator Money-Back Guarantee
Yes, they've got to be proud of their services, else, the 8 million website owners would be asking for a refund. With HostGator, you get a 45-Day Money-Back Guarantee in case any of the things you've read here is not as presented.
HostGator Phone Number
You can call Hostgator Phone Number anytime for a quick response. Call HostGator at (866) 96-GATOR.
How can I check my Blog Traffic?
You can use Google analytics tool to check your site traffic, but if you want to do everything inside your HostGator account, which is fine as they have a tool you can monitor your site traffic.
Login to your email click learn more and you will be taken to the exact page to see how you are progressing.
Hostgator Support
You won't go wrong with the HostGator support as they are pretty nice and can solve your issues. To contact the HostGator support, use this link to navigate immediately.
HostGator Login To Cpanel
I don't think you might need to get into your Cpanel, but if you will, you can get your HostGator Cpanel login details inside your email.
Same with HostGator Login details. You will get your HostGator login details from the first 2 emails sent to your inbox. Go ahead and check it out.
Hostgator Affiliate
There is a bounty program known as HostGator Affiliate Program, You can sign up, promote HostGator and make money as well.
If you need to create a simple blog to do that, you can use this guide to build one then apply for the HostGator Affiliate which they will assess you first. Here is the link to HostGator Affiliate Program
My Tools Box To Sky Rocket Your Growth
Yes, I have a tools box I share with those I value, and luckily, you are one of them today. Let's see what's in my tool box.
FREE BRANDING & LOGO
FREE IDEA MANAGEMENT
Experiment Board: Test your startup idea without wasting time or money.
Germ.io: Get from idea to execution.
Skitch: Your ideas become reality faster.
FREE BUSINESS / PROJECT NAME GENERATORS
FREE WRITING
Hemingway: Hemingway App makes your writing bold and clear.
Grammarly: Finds & corrects mistakes of your writing.
Liberio: Simple eBook creation and publishing right from Google Drive.
FREE IMAGE EDITORS
FREE EMAIL MANAGEMENT
Final Note: What Next if you've Successfully Created Your WordPress Blog With HostGator?
Immediately you are done, start thinking of how to blog as a business venture. How? While creating value-contents, you are thinking of how to make money out of it. No!!!!!! I mean, the technical aspects or if you need help.
First things first, the HostGator support is online 24/7 to answer all your queries if at all there is an absolute need to contact them. But before that. See below.
And we're proud of HostGator? Yes, we are. As a company that manages up to 8 million websites, I can bet that they know their coins. That is not all. We recommend HostGator with confidence, why?
We give you first-hand support in case you are challenged along the way, maybe with your WordPress themes or plugins updates and so on. That is how confident we are with HostGator.
All in all, that is How to Start a Blog with HostGator. Hope you liked it. Please share. Thanks, and thanks again for your support – using our referral link.
If you have any questions or concerns, please let me know in the comments below!
Behind the Scene:
Tools Used: KwFinder/tool – Keyword Research | Canva.com – image | Grammerly – Correctons | TinyPNG & Compressor.io – image compression.