He might not be the world's most famous self-help entrepreneur (Tony Robbins), but he is a diehard student of success.
If Toyin Omotoso told you that can you think and make N2,000,000 per month would you believe him? Sounds bad to a fault?
Well, one of his active (action & risk takers) students did. Here is the whole story.
How to Think and Make ₦2,000,000 a Month as a Live Breathing Cash Machine
It was one weekend when Toyin got an email from one of his students on "how to make N20,000,000 in the next 30 days".
Because N20,000,000/30 days wasn't N200,000, Toyin asked him to call him. Here is how the phone conversation went.
Toyin: So, how much do you make in a month right now on average?
Student: I make between N500k and N750k a month
Toyin: How consistent is that?
Student: It has been like that for more than 7 months now.
Toyin: Okay, here is the thing. Let's just say your current monthly income is N600k. If your current monthly income is N600k, you can't just fly up to N20m a month like that.
Toyin explained further.
There are certain things that you do right now that are making that N600k a month happen for you.
In order to move ahead, your next goal has to be something that your body and mind can believe based on your current conditions
His focal point to the student was "Set a goal to move to N2m a month instead. Your brain will believe that easily and it will help you achieve it".
He continued.
The thing about the brain is this: When you set a goal that the brain CAN'T see as achievable, you are likely not going to achieve it.
Moving from N600k to N20m a month is probably going to cause your brain to experience some sort of overload.
However, when you set a goal of N2m a month (which your brain can SEE & BELIEVE), it helps you to deploy resources to achieve it.
The good news is that — while you are trying to hit N2m a month, you might actually end up hitting that N20m a month or more.
But if you don't, you simply move on from there. If you achieve your N2m a month goal, you set another goal for N5m a month.
And then N10m a month.
And before you know it, you are at N20m a month. That is how to do it, said Toyin Omotoso.
P.S: Check out How to Turn Yourself to a Live Breathing Cash Machine Here
While you'll find out that the success of Toyin was not a straw coconut drink story, but one you can term a "Scar to Star".
You'll also discover that you don't need to wait until thousands of dollars or millions of Naira to create a successful online business. For him, it was roughly a $6 journey.
Let's jump right in as you discover how Toyin Omotoso built the Expertnaire Empire, his beginnings, digital marketing strides, how he made his first N1Milliion ($2,580.41 today) in 30 days, the lessons he learned from mentors, (his root success coach), and many more as we go deeper into the Toyin Omotoso's story.
Listen Up Now: Truth Is, There is a Series of True Life Success Stories | Case Studies | Building An Authority Business Online & Beating 9-5 Jobs Lessons Coming Up. Click the notification "Pop up above the page (sample below)". Also, click here to Get All Stories.
---
For ONLINE JOBS OPPORTUNITIES and weekend lessons, join our Telegram community and Subscribe to this YouTube channel for lessons on Affiliate Marketing, Blogging, and beating 9-5 jobs.
Toyin Omotoso's Biography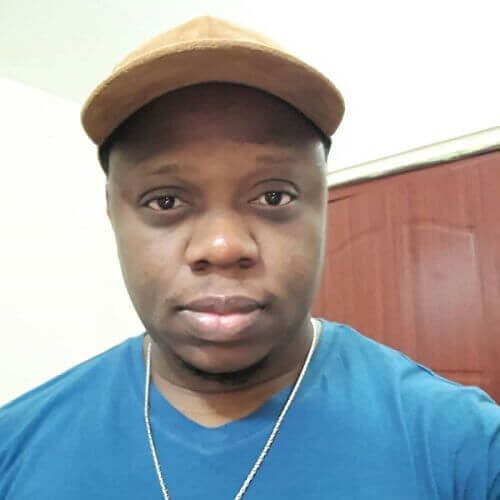 Widely known as an internet marketer, Toyin Omotoso is also a Direct Response Marketer and Consultant specializing in Turning Advertising into profits.
Toyin believes and is a student of success. One of his cutting-edge quotes is "Becoming successful is not a straight-line thing".  
For him, sometimes, the resources available to others won't be available to you.
No need to whine and blame anyone. All you need to do is think about what you have at your disposal. Gather the tools you have and get started with those.
The Back Story of $6 Capital
When Toyin started learning internet marketing, he had no computer. Actually, he had nothing. Okay, just his N2,000 ($6) monthly pocket money.
All he had was a CD filled with plenty of free eBooks on internet marketing that he bought for N700 ($2+).
To access the CD, Toyin had to go to a friend of his who owned a computer during the weekend whenever there was power.
Then, he would spend most of his pocket money at the Cybercafé to try out the things he learned from the CD.
At some point, he ran out of money to pay at the Cybercafé, so he activated friendship "707 skill" (a term for digital marketing gurus?). Here is what he did.
He quickly made friends with the top attendants at 2 Cybercafés in school which opened up the door to unlimited free browsing access (awesome?).
If you don't think that was awesome, then know that it was his only chance to have solved that problem
Toyin Omotoso's Affiliate Marketing Journey
Have you ever heard this quote "Where there's a will there's a way"? In case you don't, here is it.
Where there's a will there's a way is a proverb that dates to the 1600s.
Even when there was no YouTube as today, Toyin had this one thing "The Will".
It was from the Cybercafé that he figured out how to do a lot of things.

E.g. In order to use autoresponders, he would go into the HTML of a webpage to figure out what was working and keep testing until he got it.
Keep in mind that the only HTML he knew were the basics he learned from one of the eBooks in the CD. Then he learned how to write decent copy by rewriting some of the copy he saw online.
With a hand from a medical student who was also on the internet, he learned how to design a website using FrontPage also from the cybercafé.
Did I forget to say that the "hand in help" wasn't free? He actually paid N5,000 (then) for the web design training which lasted for about 5 hours).
As for the rest of his digital marketing strides, he figured them all out on his own.
Toyin Omotoso on the Journey to Expertnaire
Omotoso had many day-nights. What's that? Sleepless nights.
In his last Newsletter (before June 13th, 2020), he recalled,
I did this because I am always in pursuit of a better life and I know it won't just drop on my lap.

A lot of people wait for luck.

Some are always on the lookout for the next EASY thing that will finally be an answer to their money prayers.
In his words,
"There were countless "overnight" browsing sessions. All those "wannabe" yahoo boys always wondered what I was up to.

I spent my 200L, 300L, 400L School fees on adverts that never worked.

I even collected my junior brother's school fees and spent that one too on adverts. The adverts didn't work too.

There were no easy PPC ads like Facebook back then where you could spend tiny amounts of money. So, losing a lot of money on ads was easy".
Still on the "Wheels or Wills?"
He later would encourage his brother to sell his expensive Sagem phone (picture the Sagem of those days). He did and he used the money to try out a "wonder bank".

Result? That one also blew up his face – he lost the money.
In summary, Who Owns Expertnaire?
The Owner of Expertnaire is Toyin Omotoso, a Nigerian marketing specialist, author, and course vendor of the popular affiliate marketing lesson called 72IG Implementation Program.
Let's continue.
Toyin Omotoso Internet Marketing Story from 2006 To 2008
From 2006 to 2008, Omotoso tried all sorts of things to make money online.
His Parent's Reaction or Response?
His parents didn't understand what he was up to but guess what? They supported him in their own way. How sweet is that?
Tony Omotoso in 2010
 While his parents supported him, here is Tony in 2010 as he kept believing and striving. The power of talking things to being? It sure cements him as a great student of success.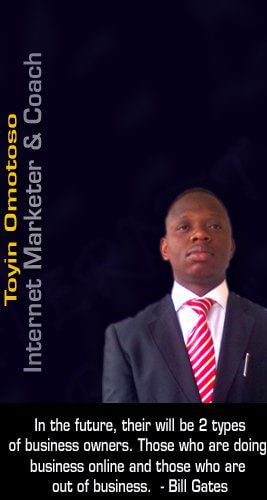 And the Breakthrough month after many believing years and struggles? 2011.
Toyin made his first N1m online (within a month) in 2011 – Yeah!
A walkthrough to Expertnaire? Nope. Let's go back to see who spearheaded or added the spices to his first 1 Million Naira and how it began.
How Expertnaire Founder, Tony Omotoso was Made by Dr. Sunny Obazu-Ojeagbase
Have you ever wondered why we pay a specialist $10,000 for a 1-hour lesson? It's because of the time and years they put in to specialize in the craft.
Should you now say that Toyin was lucky to "PAY" and attain Dr. Sunny Obazu-Ojeagbase's seminar in 2010 thereafter taking ACTION? Far be it.
The last time I checked, luck is at one point available to every man that is ready to match opportunity with knowledge.
So, you don't want to consider that Toyin was lucky to get knowledge from a great man like Dr. Sunny by paying for it once except learning furthermore from his magazine, blog, books, and other study materials.
It might amaze you to know that Tony never had the opportunity to learn at Dr. Sunny's feet as compared to some of the names below.
One thing is sure if it was all about luck.
Dr. Sunny Obazu-Ojeagbase mentored thousands of students but just a few are the notable names we hear now which include:
Akin Alabi
Ronald Nzimora
Patrick Ogidi
Fisayo Akinlolu, more.
Today, the "then ACTION & RISK TAKERS" are great successes.
For instance, Nzimora is a great Bispreneur and author of "Mafia Offers".
And Patrick Ogidi? – is a voice in the e-commerce sector (you can learn from him), and Hon. Akin Alabi, the CEO of Naira bet. He built Nairabet only after years of struggles, and lessons, on to placing ads on Dr. Sunny's Success Digest and striving to succeed.
The Personality of Toyin Omotoso's Mentor: Dr. Ojeagbase
According to his son, Obazu Ojeagbase, he said: "Dad rarely keeps friends".
When PunchNg asked his son about the ideals his father holds dear here is what he said.
"My father is very God-fearing. He believes that without God nothing is achievable. He has impacted that in us too. He is also very hard working. He is not the kind of father who goes to knock at any door to seek favours. He does not beg for favours. If a man is good at something, that thing will ensure that he is sought-after. That is his philosophy about life".
Going on, he said, his father (Dr. Ojeagbase) struggled so hard to become what he is today. That is why he is able to tell people that they can become whatever they wish to be.
What do you make out of this? To give you a clue, here are the 7 Lessons Toyin Learnt From his Billionaire Mentor.
Invest in what you can control
Focus on making more money, then save
Push yourself or find someone to push you
Get a lion skin.
Be a massive action taker
Think big and Go BIG
Don't rest. Don't Settle. Don't lose momentum
To you today. You don't need to figure out everything on your own. You can learn from the mentorship of either Dr., Toyin, or others you find online. But if with Toyin (which I recommend you do).
Later on, I'll show you how to have easy access to Toyin's training program. 
Further Lessons on Expertnaire

➡️ Toyin's 72IG Implementation Training Program Review: 27 Truths & 10 Gifts

➡️ The 72ig WhatsApp Income Generator by Toyin
How To Turn Yourself Into A Live Breathing Cash Machine By Toyin Omotoso
Coupling all the years of lessons and applications with results to show forth, Toyin wrote a groundbreaking book that only makes sense if you read to get a mind-shift to being a NetPreneur.
While the book won't make you an overnight success because no book can do that anyway, the good news is that it will redefine your mindset to taking the giant steps you need to make money online. In his words "Turn yourself into a Live Breathing Cash Machine".
Want to start breathing cash? If yes, then check out "How to Turn Yourself into a Live Breathing Cash Machine by Toyin Omotoso".
Toyin Omotoso of Expertnaire, the Empire called "Expertnaire"
Is Toyin Omotoso really an internet marketer? Here comes the Expertnaire.
With 2 years and about a month as of the time of documentation, Expertnaire was built on the foundation of experience injected to get the results of many years.
By definition, Expertnaire is a marketplace where you get paid for recommending high-value digital products from top experts/vendors.
While people do it, you might not be wrong to say that Expertnaire is the Clickbank of Nigeria.
On Expertnaire you have various top digital products to promote and get paid every Friday.
For instance, on the platform, some products pay you N20,000 – N25,000 in commission.
5 sales of a ₦20,000 product make you N100,000 which you can replicate and turn yourself into a live breathing machine.
How to do that?
You have choices.
You can:
Do it yourself as an affiliate or get trained on how to do it.
By the way, here is what it means to be an affiliate.
Affiliate MARKETING is a business model where you (the affiliate) make money by bringing two parties together: the buyer and the seller and you get a commission from each transaction.
See a sample below.
All in all, while there are many Expertnaire alternatives (video), the good news is that, with Expertnaire, you don't need a third-party site to hide your IP address for operation or to get your payments in Nigeria.
Your commissions land in your account every Friday in Naira. What I mean is.
If you make N200,000 on Expertnaire then you will get the same on Friday.
Other Qualifying Leesons on Expertnaire

➡️  Expertnaire Registration: How to Sign Up as Expertnaire Affiliate in 7 Steps
Toyin Omotoso Net Worth
To start with, Toyin Omotoso's affiliate marketing course called 72ig program is among the top 3 hottest and selling product on the affiliate site.
In his words,
I have achieved and broken through the targets I set back then (₦1,000,000/month).
Today, I have new targets for myself and I believe that with the help of God, I will reach those too.
I am a diehard student of success (obvious, huh) and I believe that if you have a goal and pay the price required of you, with the help of God, you will get the goal.
Let's just say that for every 50 persons that join Expertnaire, 30 are through the 72ig program – Toyin's affiliate marketing course. That would mean Toyin earns up to ₦600,000 per day. That is, he makes ₦30,000 for every sale his course generates.

The calculation: 30 persons X ₦30,000 commission[ = ₦900,000 per day.
Therefore, his estimated net worth in terms of earnings would be around ₦18,000,000 – ₦30,000,000 per month, excluding his secondary side hustle.

Toyin Omotoso Courses, Books, and PDF
Toyin has 3 products on the Expertnaire platform. The first is the popular or overhyped 72ig income program which is both in PDF and Video content.
The Toyin Omotoso Expertnaire's course called the 72ig program is your secret weapon to finally building a solid online business, become more tactical in promoting digital products, and become a potential millionaire on arrival.
The purpose of joining the Expertnaire platform is so you get paid when you successfully sell digital products, right? Yeah, all you need to do is get buyers to buy these products online and you will be paid weekly.
You see, the complaints/excuses I get often from people is, marketing is hard. I don't know how to get people and so on.
Let me shock you.
What if I tell you that customers are everywhere online; you just have to identify where they are and show them the product. And how can you do this?
You do this by learning how to use social networks for marketing. That is, WhatsApp for marketing, running the Facebook sponsored advert, Instagram ads, YouTube advert, Google, Twitter, Tiktok, etc.
But how can you do this marketing when you are not shown how to go about it? That is where the 72ig program comes in.
The 72ig PROGRAM is a full marketing lesson that educates you on many systems to promote these digital products online (even with your smartphone) and get paid.
Also, when you join Expertnaire via the 72ig program, you get automatic access to Expertnaire as a member.
How the 72ig Program by Omotoso came About?
Toyin Omotoso is the founder of Expertnaire and he is a top internet marketer who has done millions doing internet marketing in Nigeria. You can check him out on Twitter later on.
Kindly note that "The 72IG training program" is just one of the online courses on the Expertnaire marketplace and it was created by Toyin – the Expertnaire's owner.
Here is the story behind the training program.
When Expertnaire was launched in 2018, Toyin found out that many people who wanted to make money via affiliate marketing didn't know how.
So, based on his over 10 years of sales & marketing experience online, he created the 72IG online training to teach people how to sell online.
The 72IG online course is made up of training videos, PDFs & a weekly mentorship online class where students get more training & help them with their challenges.
Students of the 72IG program also get 12 months of free access to the Expertnaire marketplace as an affiliate.
That way, a new student doesn't have to pay an extra N10k for registration as an affiliate on Expertnaire again.
And they can begin to put what they are learning from the 72IG course about selling digital products to use immediately.
The truth is, many of the new students who take the 72IG online course prefer to start selling 72IG before moving to other ones because millions of Nigerians out there want to make money online.
Since he launched this online course, and now many people who have never sold anything online before are now selling successfully online.
You can also learn more here –  Top 17 Expertnaire 72ig earning proofs and testimonies
The second product is called Sales & Marketing Package – this course delivers resources he has used over the years in his internet marketing business. As in, he is handing over his success tools kit for you.
The Total Size of these Materials is about 11GB. You can check them out here.
The last PDF course by Toyin Omotoso is the book called "How to turn yourself to a Live Breathing Cash Machine". The book is poised to change your mindset to achieve what you think wouldn't even have been possible.
Since it is cheap and has helped thousands of others,  click here to view the "Live Breathing Cash Machine" (LBCM)
and get it.
Talking about being a student of success, here are his 7 pillars to it.
Toyin Omotoso's 7 Pillars of Getting Things Done As A Student Of Success
A plan
A deadline
Self-discipline
Self-control
Focusing
Systems
Taking action
Before we wrap up, let's see other things you might find interesting about the internet marketer.
Toyin Omotoso's Blog
Toyin has a blog where he writes and educates his followers. The blog is lettersfromtoyinomotoso.com.
If you want to learn about "Life, Business, and Marketing then I encourage you to check out the blog and sign up for his newsletter(s).
Toyin's Clubside as a Fan
As seen on his Twitter handle, he is a fan of Chelsea FC of England.
Is Toyin a Christian?
Okay, it might be funny depending on how you take it. But I promise you, Toyin ends all his Newsletters with "May God Help Us".
The last I received 2 days ago as of the time of documentation (below).
I do think he is a pastor. Maybe or I guess. 😎 
What Would Toyin Be Doing If He Didn't Have To Do Business?
I will be writing scripts for movies and taking heart-grabbing photographs – said Toyin.
How Toyin Omotoso Made His First N3m Online In 30 Days; By Mistake
This is another rooted and incredible story that will blow your mind.
We publish Case Studies and Journeys every month (1/month and 12/year).
If you want to check how he made his first N3m in 30 days by mistake then be sure to get it sent to you via email by subscribing to our updates on Life Success Stories | Case Studies | Building An Authority Business Online & Beating 9-5 Jobs Lessons Subscribe Here To Get Em All.
Before we go, here is what Toyin suggests if you want to change the next 90 days.
How The Next 90 Days Can Change You
Ready for your next 90 days' transformation? Here is what he suggests.
In his words.
If you pay attention and follow what I am about to tell you this will lead to some massive transformation in every area of your life.
Mind you, I am not a pastor or a motivational speaker. I am not promising you some sort of miracle and I am not trying to hype you up.
I only said that it WILL lead to some massive transformation in every area of your life because this is a principle of nature.
Something like if you throw a stone up, it is going to come down. So what is this about?
The main theme is about overcoming a TERRIFIC FORCE that stays between us and our goals.
It stays between us and our heart desires. And mind you this terrific force is not the lack of information or knowledge. It is FAR greater than that.
To summarize it all, here are the TERRIFIC FORCES that will mar or break you in the next 90 days.
1. Procrastination
According to Toyin, procrastination is not taking immediate massive actions on things that if done can improve your life and transform your story.
(In fact, Napoleon Hill calls it the "old man procrastination" because this force has been around for ages and is one of the TOP reasons why people don't succeed) — The key to this is taking immediate massive action on important things. 
(My words) It could be to get trained as an affiliate marketer, create smartphone apps and make money via Admob, make money online from home lose weight, or tell your spouse "I love you" – for the first time after 5 years. Lol, etc.  
2. Lack of Focus
Toyin describes the inability to focus on a single task or project until it is complete.
(With the levels of distractions in today's world, this is one of the toughest to master) — If you are a good starter but not a good finisher, you are in no way different than the person who did not even start because you both have ZERO results.
3. Laziness
Toyin describes the inability to push yourself to start something important as Laziness.
4. No Plan or Organization
Not having a well-organized TO DO LIST before starting your day.
5. Fear and Self Doubt
Stop doubting your abilities, said, Toyin. And what's the big deal about that? Here is it.
You will definitely not be the best at something when you are just starting but you have to get started to be the best at it. As affirmed by Zig Ziglar, "Anything worth doing well at all is worth doing poorly at first".
6. Giving Excuses
Toyin describes giving excuses as a habit of poor people.
All in all, it would be best to say that you will learn a ton of things from Toyin Omotoso if you want to make it online as he has. Wait.
The truth is, he probably won't show you 100% of the things he has gathered for years in a 12-day Masterclass (unless you're ready to pay 6 figures).
The point is,
After getting trained, you want to start taking action like many of his students, which one had gone on to make N6M+ selling over 600 digital products on Expertnaire.
To wrap up,
If you have a laptop, internet, and ATM card, and then want to get trained by Toyin (getting gems from his great lessons), then I recommend you join other students and enroll in his 72 IG Implementation Program. That is where your success starts.
Wait – if you can't differentiate Expertnaire vs 72ig and Affiliate Marketing, see here.
Toyin Omotoso's 72IG Implementation Income Training Program
Having seen how Toyin worked tirelessly to build his empire, you can get his lessons at your fingertips today without trying to figure out everything on your own.
To mention a few of the 50+ resources you will get, with the 72 Income Generator implementation training, you will get:
 💡 You are getting the 72IG WhatsApp Income Blueprint – the complete step-by-step training that takes you by hand and walks you through what to do to go from zero to N750k a month or more using a combination of WhatsApp and Expertnaire.
 💡 You are getting version 2.0 of the 72IG Implementation Program – which teaches you how the big boys sell products online using a combination of email marketing and PPC traffic and takes your digital marketing skills to a new level.
 💡 You are getting a done for you WhatsApp Income campaign for 3 hot selling products on Expertnaire to help you start making money as fast as possible. 
 💡 You are getting a 1-year FREE affiliate Expertnaire account which is normally N10k a year. 
 💡 You are getting my Twitter Money Blueprint which gives you tons of free organic traffic to your WhatsApp. 
 💡 You are getting a whopping 50% Commission per sale when you refer someone to buy the 72IG WhatsApp Income Generator via Expertnaire.
And you will also be getting access to a 3-hour weekly online support class where we will also be helping you tackle any of the challenges you might have.
➡️ Check out the 72ig program here
---
How I built a 7-Figure Online Business from Scratch – Copy my strategy

🛑 Listen now: Do you #1. want to earn in dollars and withdraw with high exchange rate to Naira #2. want to generate both Active & Passive income #3. want to make money with affiliate marketing working with personal and international brands with 100% FREE Traffic?

If yes,➡️ click here to check out the AMBBProgram + how I made ₦400K in one day.
---
More on Expertnaire/72ig Program

➡️Expertnaire Registration: How to Sign Up as Expertnaire Affiliate in 7 Steps

➡️ Benefit of Expertnaire as a digital marketer

➡️ How to scale Expertnaire Success with the Easy Sales Manual
Like Toyin, May God Help us all.
And from me, have a blessed day. 😉 
Ref & Images: Twitter.com/toyinomoto | Lettersfromtoyinomotoso | Newsletter.