My Story: In Pursuit of a Successful Blogging Business
I spent years as a dead-broke internet marketer until I discovered a simple code to turn content marketing into the gold of Wall Street.
I love to keep it simple and add 120% value to my audience.
State: Akwa-Ibom
Region: Southern Nigeria.
Born in 1992 and bought his first "wanna be freedom course at age 19".
I started buying make money online courses in 2011 in my first year at the University. I went on to buy more but no avail – zero results & series of frustrations.
Here's my big question to you.
Have you ever been misunderstood by your parents or sponsors, as in, they don't just get what you're doing, but in your mind, you're a digital marketer? What does that even mean, hewww?
Here was the precedings
Parent: will what you're doing bring food to the table? 
Me: yes, sure. It will. 
Parent: will it be enough to build your home and family?
Me: yes, it will.
Later on…
Parent: it's time to find a job since there are no results.
Me: speechless, and in doubts.
Fiancée: what's the potential of your online business?
Me: super profitable. In fact, it's my bloodline thing, my passion. Here's the proof of the potentials of building a successful authority online business. 
I swiped her smartphone and went to the online media company I want to be like and showed her what one of the websites makes in a month – $8,000 a month on ads/mo? 
Fiancée: Okay… are you serious?
Me: yeah. I plan to build 5 projects. 2 are getting traction for now. 
Fiancée: Okay. 
Not 100% convinced because the results were far from my optimism.
Fiancée: But don't you think you need a regular job as a sure mainstream income?
Me: Hmmmm. I'll consider it.
Silently, I knew I love what I do. I mean, like crazy and I believe I will succeed massively.
People around us that care will ask questions. They are curious. When you do business and there are no profits or whatsoever then your business is questionable. That was my story.
I'm not yet there as compared to top digital marketers in the industry, but if I must be honest with you, I'm grateful that I'm not at the questionable state I used to be. A better line is,
"I am grateful I'm not where I used to be – lines have fallen in place for me"
Truth is, it was severe. It got so bad that at one time I had to question myself on wasting the last 4 years of my life without proven results. Without proven results?
4 Years into Being a Digital Marketer: 2016
I loved everything about the internet. I loved and looked forward to earning a living through the internet. I knew and believed in the potentials on the internet. 
Because I was obsessed I was fondly called or ridiculed in my final year in the university as the online man when I campaigned to head my Engineering Department as the president.
Okay first. I failed in the main election. Let's do it this way. A consolation line would be "I lost by a slight margin vote".
My Campaigning and Face to the Walls 😐 
See my pic when the result of the election was announced. Was disappointed.
Faces to the wall
How do you react to some dudes that stutter on some words? Put your face to the wall or imagine why you can speak fluently and them? Maybe, their sins have caught up with them.
It's a nice thing for the listener to react uncomfortably but to the guy struggling to put out his words without blockage, it is a hell of disgrace and humiliation. See the movie "The King's Speech".
The reaction of my audiences. "Putting their face off cause they couldn't stand my struggle to utter out words". Lol.
These Guys Were Gold
Of all the people in the class of 2016, why would they even rally around me with my speech imperfection? They really made me believe in myself.
Well, they believed I was down to earth, kind-hearted, humble, and fit to lead them. Interesting…
The massive votes for me from the 2016 class was a proof though.  
And to think that I gave speeches in each of the 4 junior levels was unimaginable and unthinkable. Something I would NEVER have wanted to do. No way!
And today? It might be funny but the reality is, I now Vlog  for the "IsuaWealthy Place YouTube Community".  
The ridicule started when I envisaged in my manifesto to build the Department a Media Library & Resource Center with relevant Engineering materials to make sure my juniors after me gained access to the wealth of resources: research materials, past questions, project samples, and more, all stored in the cloud.
Because I was driven by the vision, I built the department a prototype using WordPress.com.
I went on to use Corel Draw (never knew about Canva) to design what I deemed a nice logo then. Slap some pages and what I intended to do, and boom, my futuristic project is here for my successors.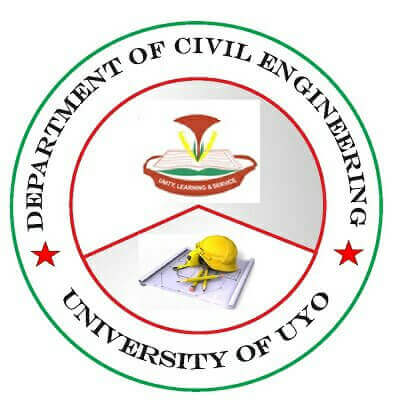 Well, my vision wasn't as tangible to the common or usual manifestos expected.
Long story short.
Failure it was. Sure, I moved on. But the knack for making a living on the internet just sprouted.
Before we go on, one thing I learned in vying for the office of the President was that I didn't just become more recognized, but I gained some respect in the department.
Maybe it's good to try things out and fail. Who knows the aftermath? Try it.
That was how the vision of a digital marketer expanded in 2016.
My First World-Class Suit for Taking 3rd in Class - SS1 or Grade 4
Before we see this. It might interest you to know that I wasn't that good in my primary school days. I think I was affected by relocation to a different environment. Here is the story.
From my Primary 1-3, I was doing a little bit well in my first nursery school. I was comfortable taking 8th, 9th, and relatively fair positions.
The Beginning of Insane Failures
When my parents moved to another area based on National Assignment, my comfort zone was moved as well. 
The new environment offered a better life, but for me, that good life was outside the classroom. I was timid and low self-esteem would wreak havoc due to intense speech disorder then.
I was a completely lonely guy in a new school with thousands of pupils. Thousands? Yeah. This is something that was strange because my former nursery school had a handful, maybe a few hundred pupils.
As an adverse effect, I failed and repeated my primary 4 for 3 consecutive years. What it means is that those that were in Primary 1 came on to become my classmates – because I really had to fail many times to wait for them. Sad.
It got so bad that at a stage, I was always ashamed of me. But how bad was it? 
At one time, I cruised 72 position out of 74 in class. That's how bad it was. Whaaaaaaat!!!. 72/74 in class??? Mainnnnn, you must have been a kind of big deal kid. Sure, I was.
The Beginning of Educational Successes
After 3 years of failures and my parent were almost through with the National Assignment. Suddenly I picked up again. I mean, everything began going together. 
I was now able to read in front of the class. What? I started being a friend to Mathematics (are you kidding me?) My confidence grew a bit. What a feeling it was.
My next result report card
Because I had seriously improved, my next position rose to 24 in a more than 50+ class size; the last I left the school with.
Note. This was a milestone for me. The 24 was a good consolation because we had a large class. 
Secondary School or High School
Running in the euphoria of that sudden transformation, I was a good student from my junior secondary to the seniors.
Specifically, in my 4th year – S.S.1, I improved greatly such that one of my teachers (who might have seen my result sheets) asked me when I will take the first position in the class. 
Here was my response. I said next term. 
Come on. But what happened to this term? Well, those days we knew the guys that cruised 1st to 3rd, so, I couldn't imagine beating them (negative mindset).
When the result was out I came out as the 3rd in the class. Wow…that was my best in secondary school. It's always been 4th or 5th, once 8th. 😀 
Son, you took 3rd in class? Here's your new suit
Have you ever had to swear for some tailors because they are so good? Well, here's my story.
Because I performed well, my Dad decided to gift me a new suit. 
Dad bought the material for the suit, and here was the best the tailor could do. An amazing jacket.
Wait. Is that a jacket or coat? 
How I Supposedly Spent Or Wasted 3 Years Of My Life Trying To Build An Online Business (2016-Mid 2019)
From April 2016 to January 2018 I spent time battling and building a blog that turned out successful. 
Between these years, I had written, proofread, edited, and created custom graphics for over 60+ long articles; guides, reviews, and tutorials (hundreds of thousands of words if not millions), ranked on Google, become Quora top writer in many categories, I was happy getting some $4-10 from a few affiliate programs. 
Things were going well because my hard work and sleepless nights were getting rewarded. The blog grew to about 30,000 visits a month before the teardowns.
The Beginning of Failure
From 2017 – 2018 I was battling it out with the local hosting company I used.
I can't just go back to the memory lane as I eventually lost the site in great pains. Nonetheless, the short back story.
Almost every day the site will go down. Go offline.
Now the hosting company was sneaky to manage the site on Cloudflare, which means, the site rendered as working even when it is down.
Unfortunately for them, the never knew I had installed and activated Jetpack's site monitoring notification option. 
I was getting the notifications as the sites went down frequently as if it was a normal thing expected from a hosting company. 
Due to the frustrations, I became a frequent ticket support creator.
Opening tens of tickets for technical support was the order of the day. And when email supports were not okay I switched to phone. Goodness me!
To cut the story long. According to them, I maxed out of their Cloud of 2TB hosting plan "they recommended" I pay for. These monthly hosting fees were not the cheapest for a handful of 30k visits (inconsistent at Times).
I gave in.
I was out of funds. I couldn't afford $50 a month for a hosting fee. $50 for a 30k site? Who does that?
I watched as all my rankings on Google (other Search Engines) and hard work went to the drains – to the next competitors. I was gradually out of business. 
I looked for a solution
I ran to Namecheap hosting company to see if they could salvage me by moving the site to their servers. Unfortunately, the tech team said they couldn't move the site.
But why? They never explained. 
Because I was used to the frustrations, I left in peace.
(It was bad I never knew some good hosting companies then – a hobby site turned a sudden success through hard work).
Using Great Hosting Services for your Online Business
The frustrations and never to see such failures caused by a hosting service made me determine to go for nothing but the very BEST in the industry. 
This formation has led to recommending the services I used and trust to my audiences. 
As a matter of fact, 90% of recommendations on this site are the resources I have used myself to test-proof they work so as not to break your business or waste your funds. 
(Looking for the top hosting services for your online business? Always go with these trusted 5+ or my very best host – super premium).
That was how I went from a sudden hardworking hero to zero.
#No thanks to the local hosting company.
Also, no thanks to Namecheap for whatever reason they couldn't move my site.
During this time I had worked with several affiliate companies and applied for Google AdSense. I was making some cents per day with AdSense which all of it rounded up to $70+.
The same fate was with a few affiliate programs that required I reach a certain threshold before I made withdrawals.
Both Google Adsense and the threshold-like affiliate program earnings were and are still stuck to this day.
And for the ones that never required a threshold, I was able to make a withdrawal. I even withdrew $10 in 2019 for the program promoted in 2017 or thereabout.
2018 Strides
Between April 2018 and April 2019 I created 2 new blogs. 
One, to continue the success of the former (the same niche).
I had thought I would see massive success as the first. I was wrong.
Before I moved on with the site, because I had decided to use only the best services, I went with SiteGround.
Unfortunately, I couldn't afford the renewal fee after the first year – highly costly with SiteGround hosting.
I Moved On To The Next Site. Welcome To A Lifestyle Blog – 2019
I won't go on to this much but the theme is, I was out to create a lifestyle blog like Cracked, Upworthy, BuzzFeed, and the likes.
I was so excited so I went for a premium theme worth $40+ dollars.
The blog was getting traction. A few tens of readers a day. And about 5-10 views after 30 minutes of publishing a new article.
One thing to note here is. Each new blog meant, I spent forever time to do everything needed to be done (write, proofread, edit, and create graphics) for a blog to be set up and published.
At this time I had learned how to mess with back-end coding, created PHP pages, set up blogs, design front pages, and lots more. I learned a ton of things though.
One advice: never create a lifestyle blog unless you have the team, strategies, and funding to promote it to sporadic growth. 
Since I couldn't keep up with a $12 per month hosting fee, I moved the site to another local hosting to escape the huge monthly fee.
My bad again. I was wrong. The site was infected. Oh my gosh! That's not all.
The same experience with the former was what I got. Frequent blackouts.
I was discouraged for paying for a premium theme of $40+, $12 hosting per month, yet no earnings, and now this? All my hard work again?
I lost it. The domain name expired and I never had the courage to renew. The end of another dead project.
A Digital Marketer with no Online Business
After all these failures with nothing to work with that it dawned on me one day that I had no online business going on the side. What?
I needed to do something, really quick.
Imagine when your parent sees you on the computer yet they do not know you have nothing tangible to show…
It was at the time I summed up the courage to join Expertnaire after reading about it online.
Expertnaire Review – the Clickbank of Nigeria.
I started promoting a few digital products from the platform using WhatsApp, email marketing with landing pages that were a breeze to create – I had learned designing landing pages for many years of my journey.
Great, I started making some money to keep things together.
But that was all. I never still had an online Business to reckon with or boast of as a digital marketer.
I looked and saw millions of words, hosting fees, subscriptions, energy, power, editing, proofreading and more wasted yet no online business.
But were those years truly wasted? Let's see the journey to IsuaWealthyPlace.com
The Journey to IsuaWealthyPlace
IsuaWealthyPlace as a blog was not my intention. I only used it as my landing page. 
Before now, in 2018, I had the notion to start a blog in a core blogging niche but I felt I wasn't good enough – that I had nothing to offer my audiences. (Mindset).
SEO, I had learned a lot with an average of 6 hours a day studying "the how-to". How to rank sites? It was my next hobby.
How to build successful blogs? My go-to studies because that is my core online business anyway.
Roll your sleeve and start
Coupled with many lessons and the experiences of years (supposedly wasted), I built another niche site in September 2019.
2 months later it made its first affiliate sale. This is an affiliate sale that was enough to cover the hosting fee for the next year.
Into 6 months. It makes a few sales with traffic of what exactly? About 300 visits a month. Not just that.
It has only 15 articles with 1 ranked #1 on Google plus a snippet. See the traffic for April.
Also, with a blog of less than 1,500 monthly visits, I gracefully crossed $200+ as of June 2020.
No matter how you think it's smooth, truth is, it wasn't always like this. See the major game-changer below.
How My Change of Priority as a Child of God Affected My Business Journey and Results 
So, over the years trying to figure out everything, it was that I would place my hustle first without considering the fact that there is a need to commune with God.
Communing does not mean that I devote all the time for work to God. It means, doing all things in orderliness as commanded by God Himself here; that is a form of priority to me.
Hey, I am not a religious man – that is, in case you heard or have had a bad time with religion. I don't care about Religion.
All I care about is that "Jesus the my Lord and Savior, and striving to live a godly life which is what matters as a follower of Christ.
The great thing is anyone can become God's child no matter your root. How do I know this?
 but in every nation, the person who fears God and does what is right [by seeking Him] is acceptable and welcomed by Him – Acts 10:35.
You say, is God real to even have an impact in my life?
Well, I guess, the reason why some people do not believe in God is that they haven't experienced God yet, maybe due to environment, peers, and other factors, because you can't deny what you have experienced and seen, right?
To find out for yourself if there is God. Just go humbly and tell Him to reveal/prove if He is real to you. That way, you get first-hand experience of an all-wise God that made the Heavens and the Earth.
So, seeking his kingdom and his righteousness in my business has been a game-changer for me. I used to miss midweek worships of about 1-2 hours, and at times, Sunday services working on my business, but no tangible results as compared to when I changed the priority.
Now, with my priority in order, I get more peace and progress as compared to the years of struggles when I placed business over what mattered most, because, the truth is, no matter the billions we have in this world, we all gonna die and leave em behind, so, it's only sensible to trust and revere a God in your business life – He blesses the work of our hands if you believe.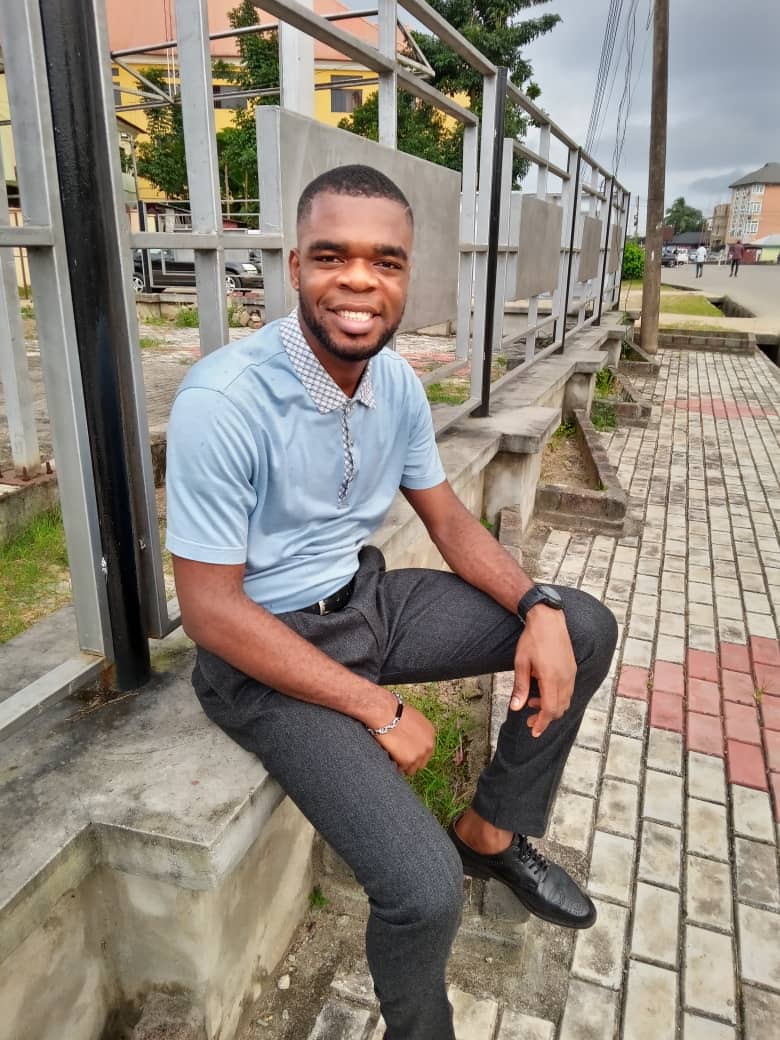 My Father's Reaction when I made $200 in just 7 days
Just as you will see a link to my first monthly income report below, it was the same month I made over $1,000 that I cracked $200 in 7 days, and my dad was like? Here was his reaction.
My Dad
Him: how far is your research (that's what he called it since I wasn't making any income from my online business).
Me: by the grace of God, I was able to make $200 in 1 week. 
My Dad: That is it! I told you, research is everything. Keep up. I will support you in every way I can.
Me: chuckling laughing in silence. I was like, yeah, everyone (a concerned parent) wants results period.
The thing is, when you don't have the success yet, you're on your own, many do not believe in you, and of course, a person that's wasting his time. But when you do, you're the real deal.
Before this time and my lack of successes, my parents were compelled to hold a family meeting on my case. The subject matter was about my future and the assurance of what I was doing online. Will it put food on your table for you and family?
See, truth is, I can't be grateful enough. It's great that I made my first $1,000 online in month August 2020. #Thankful to God.
Just in case you're asking the routes?
All earnings were in affiliate marketing. Meaning, to earn the $1000, I had to work hard (mostly every morning hours – between 12am – 5am) to make people buy the recommended solutions to their problems.
The basics of Affiliate marketing is – adding value by recommending solutions to people's challenges.
If you want to win, then click here to Get All Stories.
But wait.
Why Am I telling you this?
Of course, I'm the last to brag about anything. I'm just trying to show us the difference between building a successful blog based on luck and really knowing how to do it from scratch.
For 4 years, I learned that you can actually build a successful blog if you're lucky. I was lucky with my first blog – the basics of blogging were lacking – that was why I couldn't replicate the success when I continued in 2018.
Kind piece of advice. Never go into blogging because you have  passion for it.
Okay, maybe, it's a factor to consider, but if you want to make money or take it as a side business then start a blog with the mindset of making money off it and not just a hobby or passion project.
All you have to do is decide how you want to make money off it. Via affiliate marketing or ads – like Adsense, Ezoic, and Mediavine and the likes.
If you want to build a successful blog, join other online entrepreneurs, and learn how to in 7 days. If you want to create such a blog then join the 7 days to a profitable blog launching.
My First $100 Earning For An Affiliate Sale
I made my first commission of $100.
As in, I don't mean making $20 * 5 times or random figures adding up to $100. I mean, getting paid $100 for ONE product sale.
So, it was about 2 am getting already tired of editing thousands of words blog post.
Laying on the bed and writing or checking out my goals for the next month than I received an email notification that I just made $100+ for an affiliate sale. Oh, Good Lord!
That's about N41,000 using the dollar rate of N380.
That feeling was golden. Grateful to the Lord. 
Even more important, it's great to see your hard work pay off. The particular article that generated the $100+ sale took me 7 days to write, edit, and publish.
#I'm grateful to God.
Pitches To Work With Companies
Gracefully, these days I get a few pitches to work with companies as an affiliate. I mean, a lot of them.
For the ones I'm interested in, I get to see if it fits into my niche, and of course, if I can use the product first before recommending to my audience. 
You too can do this. It's a matter of mindset and action. 
For instance, when you build a successful blog you can charge $50+ for a sponsored post on your site. 
Some digital marketing proofs. Recent ones (as of the time of documentation)
Gracefully, another company accepted me as their affiliate marketer, and guess how much they wanted to pay me? $2,000 per 20 paying customers.
But there was a twist. What happened?
I never worked with the company. My heart was off. Why?
They company's income source was questionable to me. As in, I wasn't comfortable with their business portfolio – unreliable after careful analysis.
Even though I was confirmed as an affiliate marketer with up to $2,000 salary (having already signed the documentation and forwarded to the company), I had to forgo it. [How does it sound, stupid?] Well. 😐 
I myself was scammed in such a look-out portfolio platform (the money I had worked for over a year), so, I promised myself that I will never be a pain to someone else for money gain.
What would I have done to make sales?
I would have just included my affiliate links in the already ranking articles on Google and start making some money.
The thing is, blogging has created all the opportunities seen here (and the ones I have left out).
I'm grateful and humble because I learn and keep learning every day. Whatever is the resultant effect as a reward took years to hone the craft as an affiliate or digital marketer.
Want to create a successful blog that makes money? Then join the free 7 days  email blog launch. 
Don't like blogging? If yes, then see below.
Recommended Income Training Programs
Here are a few online training programs I recommend you join and make money online.
#1. The 72IG implementation Program
About – learn how to sell any affiliate programs/products in the world and make money.
You get the basics of internet marketing, email marketing, Facebook marketing, mindset, email copyrighting swipes & templates etc.
(I have bought this training program & it's one in a million time worth it).
#3. Start your Successful Blog in 5 steps
Here is the ultimate guide you need to build a WordPress blog in less than 12 hours.
IsuaWealthyPlace YouTube Lessons
Subscribe to IsuaealthyPlace YouTube channel and get incredible content on Affiliate Marketing, How to Start a Blog, And Make Money Online.

Need any help? Behold the contact page/chat.
#Thanks for Reading.
#Please share the story to help someone out there at the dead end and almost giving up. 
#Have a blessed day.