Looking for a sweet beginner guide on how to start a WordPress blog and soar as the eagles?
If yes, then in the next 3 minutes, after defining and explaining why you need to use WordPress you would have launched your blog and started writing your first article.
Before we start. Just in case you're a beginner or you see yourself as a non-technical person, no problem, having coached other bloggers to start their blogs, our team will help you set up your blog Asap if that's what you want.
To get started, click here to get helped >>.
The Top 3 Requirements to start a Blog (paying for just 1 service)
Among the 3 things you need to start a WordPress blog site today, you will only have to pay for 1 if you want to build your own brand (with WordPress.org) and if not, you will get started all for free (with WordPress.com).
Here are the 3 things you need to build a blog today.
1. A Domain Name for your blog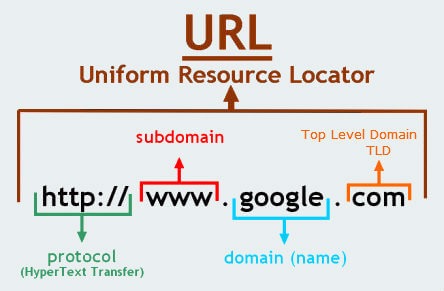 A domain name is your brand name. For instance, Forbes.com, Google.com, Goal.com, and IsuaWealthyPlace.com are all domain names.
2. A Web hosting account.
A web hosting account is a service that hosts and allows you (your blog) to stay live on the internet.
Invariably, you are correct if you assume that all the blogs on the internet have hosting accounts. 
Very soon you will see the recommended web hosting service to use. 
3. A Blog builder/Platform – WordPress.org or WordPress.com
A blog builder explains the platform or framework on which your blog will be built on.
The framework here is the same as what Android is for Samsung and iOS for Apple. 
Since all the bottlenecks and decisions are based on which blogging platform to use, let's quickly explain and compare the 2 blogging frameworks you want to use for your WordPress site. 
What is a WordPress Framework?
First off, WordPress is a blogging content management system (CMS) which powers most of the websites in the world.
In fact, according to builtwith, the WordPress blogging framework is used at a rate of 96.03% as compared to other blogging platforms.
Using WordPress.org Platform for your Blog 
WordPress.org is an open-source blogging framework for self-hosted blogs – you get total control over your blog to design and run it the way you want. 
 For WordPress.org, starting a blog means you will need a web hosting service.
The recommended web hosting company is Hostgator.com – which is what I have used as well.
The good thing with HostGator is that, as far as you're getting started, this is more than enough to give your blogging business a go for success.
Using WordPress.com Platform for your blog 
WordPress.com is a free blogging platform that allows anyone to build a simple blog.
With WordPress.com, you are limited from many angles hence the reason a lot of professional bloggers go for WordPress.org blogging software (which is what I have used to build over 7 blogs now).
Thinking of why WordPress.org is the best and recommended? Here are a few reasons.
Building your blog on WordPress.org vs WordPress.com framework: 6 Reasons dot org WP is most recommended 
The WordPress.org is 100% free. You won't pay nothing to use the software. But with the dot com, only its limited plan is free with you conditions for payments if you want to get the same versatility as offered by WordPress.org.
2. Both platforms are easy to use. However, you have many plugins and tools to design your blog the way you want with WordPress.org
3. With WordPress.org, you can easily build your brand since you're in control as compared to WordPress.com where you're limited on what you can do.
4. WordPress.org is highly customizable. With this software, you can customize your blog the right way and how you want it as compared to the WordPress.com version. 
5. Take Charge and profit from your brand. Apart from tweaking your blog the way you want, with a branded blog you can sell it and make a huge amount of money as compared to the dot com. It wasn't yours from the onset. 
6. With WordPress.com, automatic ads are placed on your blog unlike the sister WordPress.org where you have total control.   
All in all, the easiest and the best-recommended blogging platform to use and build your WordPress blog site is the dot org version – WordPress.org
P.S: just in case you want to jump to any section, kindly use the table of contents. Also, kindly note that while our content is free, we do recommend the products we use, test, and believe in which may earn us a small income to keep this site going on. Thanks for your support.
Now that we've established the best WordPress software to use – the dot org – which is FREE, the next FREE blogging asset you will get is a domain name.
While a typical domain name costs $12 and above, the good news is that you will save that money because, with HostGator web hosting, you're getting a free domain name to start your blog today.
So what are you then paying for if all the 2 assets above are free (blogging software and domain name)?
As I said before. You're paying for just 1 blogging service which is web hosting from HostGator
Again, while web hosting services cost as high as $10/mo – not cool/cheap for beginners, the next big news is that you're getting up to a 60% discount today with HostGator which saves you lots of money.
➡ Click here to get your web hosting "discount" on HostGator
P.S – Apart from Hostgator you can use Bluehost because I have used both of them.

For Bluehost, click here to also get a free domain name.
Why Choose HostGator to Start your WordPress Blog?
Among other reasons, here are a few.
Hostgator is a well-known veteran in the web hosting industry with over 2 million websites and entrepreneurs using it.
It has a good uptime: meaning your blog won't experience frequent offstage – going offline.
Speed. Your site will be fast – up to 99.9 uptime.
Free domain name property to build your brand name from day 1.
Hostgator offers responsive customer support with instant chat and phone support for users.
All in all, Hostgator is more than enough for new blogs and beginners to get started and save money.
Here's how to build your WordPress blog site step-by-step.
1. Get a Web Hosting Service + Free Domain Name
The first step is by getting your free branded domain name from Hostgator. And that is by getting a hosting service. Let's go.
Click to visit https://www.hostgator.com/
Upon clicking the "discount link" above you will land on the page below.
Next, click on "Get Started"
Next, "choose your preferred web hosting" – the Hatchling Plan is enough for you.
Note: in case you get different pricing, use this link to get your 60% off so you host at $2.75/mo
After you choose your web hosting plan you will be taken to a page to enter your preferred domain name.
Go ahead and select your hosting period, fill in your data to create your hosting account.
For pin, use any 4 digits you're comfortable with.
HostGator Additional Hosting Services
At additional services, untick all the options as you don't need those unless you want to pay for them for personal reasons.
Why don't you need them?
Because you will get free WordPress plugins from WordPress.org that will perform the same functions.
Lastly, tick to agree the "Terms of Service" and your payment for the web hosting account will be processed.
When once you complete the above section with your payment processed, you will receive an email with details on how to login to your web hosting control panel popularly known as (cPanel).
The Cpanel is where you manage everything from support, emails, among other things.
Optionally, you can install WordPress blogging software from here or through your hosting account.
Let's see how to do it.
2. Install the WordPress Framework to start blogging
Remember that you're getting the WordPress framework for free, right? Good.
Step 1. Click the HostGator portal link sent to your email – https://portal.hostgator.com/login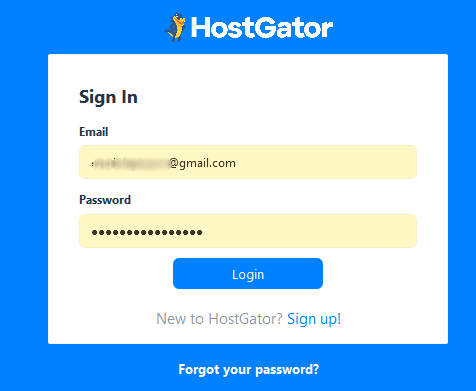 Step 2. Landing on your dashboard, go to software and check out a logo that's called 'QuickInstall'.
Step 3. On the next screen, select "WordPress".
Go ahead and click 'Continue' and the software will install WordPress CMS (software) on your site and automatically create all the necessary files.
Here is a typical look of your new WordPress blog.
---
---
Now that your blog is live, let's go on to choose a blog template that will change the outlook of your blog, what we call a WordPress theme.
In case you do not want to use Hostgator, here are the top 2 recommended hosting companies.

Bluehos – Go to Bluehost.com

Hostinger – Go to Hostinger.com
3. Install a WordPress Theme – Give Aesthetics
By the way, WordPress Themes, like on your mobile phone gives the esthetics – beauty to your phone background.
The same thing with your blog theme, it gives the outlook definition to your WordPress blog.
The good thing is that there are thousands of free WordPress themes to choose from.
However, as you start, I recommend you go with a free theme like Colormag, Astra, or OceanWP. All of them are mobile-friendly and will get you started with ease.
However if you are looking for premium WordPress themes, the place I get mine is at Mythemeshop.
Let's see how to do it.
To install a WordPress theme, visit your new blog again.
Step 1. Go to the Dashboard from your top left.
On your dashboard click on "Appearance" and select "Themes" from the sub-menu.
Step 2. Click on the "Add New or Add new theme" button.
Step 3. Enter OceanWP into the search box to locate the theme.
Step 4. Preview the theme, install, and click on activate.
(Note: if you want to delete the theme, look to your bottom right and click on delete).
Step 5. Refresh your theme section and you will find the newly installed theme.
Now go to your website again and see the new look. It would have changed to the OceanWP theme.
That's all on themes.
Customize your Blog WordPress Theme – optional

Having installed your preferred theme, if you want to customize the theme. For instance, change the font and color among other things, just click on "customize and you will be opened to options to tweak your theme the way you want.

And don't be afraid to explore the options there because that is how we learn.

If you're afraid of choosing the wrong functions, you have the option to reset it as default. Or simply uninstall it and re-install it again.

All in all, the purpose is to make sure the theme matches your taste. And if not, you are very free to choose another WordPress theme from the directory.

With your WordPress theme setup, you are ready to start blogging – create your first blog page and post.
4. Create Pages and Blog Posts
Blog pages are static pages on your blog. The top pages you want to create are:
About us
Contact us
Earnings Disclosure
Privacy Policy
Others as related to your blog.
How to create Pages "About Us Page"
For instance, if we want to create an "About Us Page", the first thing to do is go to your left and click on pages.
Go to "Add New".
From the above click, use the editor and write and publish the About Us Page.
Use the same method to add other pages of your choice.
Note: apart from using the inbuilt WordPress editor to build your pages, you can use a versatile WordPress plugin like the Elementor to build and design it.

I used it to design my homepage. Soon on that when we cover WordPress plugins.
How To Create Your First Blog Post
Just as creating pages, to publish your first blog post, go to Post and click on "Add New".
Like your page, give a title to your blog post, and start writing.
Go ahead and preview your blog post before publishing.
The essence is so you know how it will look like and some common errors if found. More on spotting errors later on.
When you are okay with your write up, go ahead and hit the Publish button and your blog post will be live.
5. Install WordPress Plugins
(Optional but recommended): from years of experience, before you start creating your pages, I recommend you install plugins first and set SEO factors in place.
Let's start with plugins before the SEO factors).
Now plugins are software or apps that allow you to customize and add features to your blog.
For instance, instead of paying a web hosting company to back up your blog posts, you can use a free plugin like Updraftplus to do that.
The customization comes in when you decide how you want it to function.
For example, I can select an option to receive the backups weekly or monthly to my email account or dropbox among other storage facilities. I hope you get it now.
The good news is that you don't have to pay for plugins when getting started because you can choose from thousands as available at WordPress.org.
Perhaps if you need a premium tool, I think it might be as your needs increases based on the growth of your site. But note that it is completely optional.
To install WordPress plugins, go to plugins and click on "Add New".
Select or search for the plugin you wish to install and click on "Install".
Allow it to install. Then click on "Activate".
Thinking of the top-recommended plugins to install, see the list.
Top 9 Plugins to Install for on a New WordPress Blog
1. Yoast SEO or RankMath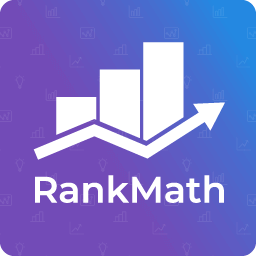 Either of these plugins help in Search Engine Optimization. That is to say, they help structure your WordPress blog to be found on the internet when people search for topics related to your blog posts.
But which should you go for?
If you need simplicity go with Yoast SEO. But if you need advanced options all for free, go with RankMath.
2. Akismet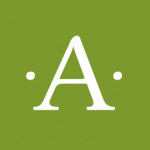 Unarguably, Akismet is one of the best free version anti-spam protection to block spam comments on your blog.
This is highly recommended.
3. WPS Hide Login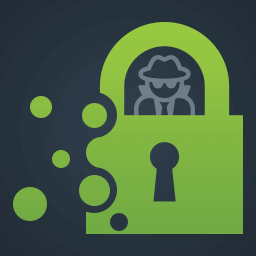 The WPS Hide Login is most recommended. I use it as security back up.
What it does is to change your website admin login URL from yourwebsite.com/wp-admin to yourwebsite.com/v&*.
The v&* is based on what you select.
4. Google Authenticator
In addition to the above plugin, I use this plugin to add extra security to my sites.
What the MiniOrange Authenticator does is to generate a passcode on your Authenticator app.
Meaning, without this code from your mobile phone no one can access your blog's admin area.
For mobile, instead of using Google authenticator to integrate with your blog, I recommend Authy.
Authy is easier to recover than the former should you lose your mobile device.
Here is Google authenticator and here is Authy.
Don't forget to keep a backup of your codes from Authy. You can save them in another email account, Google drive or dropbox.
5. Easy Table of Contents
Easy Table of Contents adds a user-friendly and fully automatic way to create and display a table of contents generated from the page content.
Also, this plugin when installed and used helps in SEO for your blog posts.
Here is a pic view of "Table of Content".
---
You can check out the plugin here or install it from your WordPress admin dashboard.
6. Elementor
Elementor is a drag and drop website and page builder. With this plugin, you can design your page and website the way you want.
While the free version is okay for a start, should you want more advanced options then you will need to get the pro version.
7. W3 Total Cache
The W3 Total Cache plugin is for Search Engine (SEO) & Performance Optimization (WPO).
The plugin helps compress a lot of things on your site which makes it fast.
While I use the premium version, WP Rocket, the W3 Total Cache is totally okay to start with (I started there).
These are the main WordPress plugins you need to get started with your blog.
For other plugins, you can check out this content from Kinsta.
How to set your WordPress Blog for SEO – Permalinks

Permalinks are your website links that define the SEO syntax of your pages and blog posts.
In essence, they are the naked URL you see for your pages and posts. Here are examples.
My blog post permalink structure: https://isuawealthyplace.com/start-a-wordpress-blog-with-hostgator

My Page permalink structure: https://isuawealthyplace.com/about-wealthy-place/
With the way the above links are structured, search engines know what it is all about. But what's the big deal?
The big deal is that your permalinks have to be SEO friendly. And here is how to do it.
Login to your blog and go down to settings. Click on "Permalinks".
For regular WordPress blogs like this one and yours, use and select "Post name".
For News blog use and select "Day and name"
When you are done, scroll down and click on "save".
Lastly, when you're done with selecting permalinks, you want to make sure you set up SEO using either Yoast or RankMath.
Improve your WordPress Blog SEO – using RankMath or Yoast


In this guide, we are using Yoast since it is the simplest to use. For RankMath check it out here.
Step 1. Having installed the Yoast WordPress plugin, log in or on your WordPress site, go to the Yoast Plugin.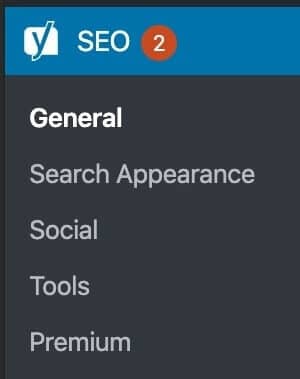 Step 2. Go through all the following and set them up.
General
Search Appearance
Social
Tools
See the video below to guide you.
---
---
Having seen all you need to set up your WordPress blog, at this point, I recommend you go back and publish your pages and posts. But why now?
Because the SEO settings from Permalinks and the Yoast or RankMath would have helped structure your WordPress site for search engine ranking.
We've come to the "supposed" most important aspect which is getting rewarded for your hard work. I am talking about making money off your WordPress blog site.
But before that, let's talk about how to lay out your blog posts.
How to Structure your Blog posts
Here is how your blog posts should be structured.
Introduction – opening statement.
Main Body – (use H1 for the main topic)
Video and Infographics (if any).
Sub-headings (use H2s & H3s for titles)
FAQs (If any, use H3 or H4 for the title).
Conclusion (use H3 for the title)
Download this free resource to see how to strategically structure your blog posts.
How To Add Your Website To Google Search Engine
 Here is how to make your website/blog found on the Google Search Engine.

1. Launch your blog/website

2. Log in to your dashboard.

3. Go to plugins and install "Headers and Footers" – from the plugins directory.

4. Go to the Google search console and create an account.

5. Go to Add site and paste the URL of your website/blog
Scroll down and Copy the Meta code.

6. Go to your website and paste the code from Google Search Console in the header section of the Headers and Footers plugin.

7. Click on Save.

8. Go to the google search console and click on "Verify".
Top 10 Blogging Tools and Resources to use in 2022
1. Grammarly
I doubt if there is a blog owner who does not use an editing tool to correct spelling errors and other language tenses.
That is exactly what Grammarly does. After composing your blog posts using your computer, the next place after proof-reading is to use Grammarly and look out for errors.
2.  TinyPng
TinyPng helps compress your large-sized images to smaller portions.
For instance, if your original image size was 500kb, with TinyPng, after compression the image can be compressed to 30kb.
Using compressed images on your blog helps pages load fast which is also good for SEO.
3. Canva
Canva is my graphic design house for all blog posts.
Apart from using Canva's custom templates, you can use some images for free on your blog.
Canva is worth a try.  
4. Pixabay & Unsplash
While I often use custom images, these are the 2 places if you want free and legal images to use for your blog posts.
You can check out Pixabay here and Unsplash here.
5.  Google Drive, Doc, and Form
I use all these google tools for their respective functions.
For Google Docs, I use it as MSWord or for guest posting samples.
For Google Form, I use it as a survey tool plus a lead magnet tool (collecting the email addresses of your audiences).
And as for Google Drive, I use it to save documents and also save PDF files for  a lead magnet.
6. EasyScreenshot or Lightshot
While Lightshot is quite popular as a screenshotting tool, as a frequent Mozilla user, I use an extension called Easy Screenshot.
You can check it out on the Mozilla Browser extension directory and download it for free.
7. PayPal or PayStack
PayPal: use it and receive blogging commissions, payments and also send money in USD.
If you are a Nigerian, you can use PayStack to receive payment on your website.
By the way, if you're an African and you're having a hard time with a PayPal account, just comment below and I will send you a resource to open a valid PayPal account that sends and receives money and through which you can withdraw your earnings.
8. Flux
As of the time of writing this blog post, I am making use of the Windows software called Flux.
What flux does is to reduce light emission your eye would have accumulated as you continually focus your eyeballs on the computer screen.
9.  Reddit & Quora
The above are 2 resource centers should you lack content to write for your audiences.
Note, apart from using them for content inspiration you can become an influencer on both platforms.
On Quora, I have over 400,000 answers views and on Reddit, I grabbed up to 1,000+ karma which pretty helped me to comment and write on almost all the sub-Reddits.
Over to you.
How you want to use them is up to you. As a resource center or a place to add value as an influencer.
10.  Social Media websites 
Social media plays a part in getting your blog posts found on the internet.
So, what you want to do is create accounts on the top 4 or 5 social media sites and share your blog posts.
The top 4 which always work wonders are:
Facebook (groups and Pages)
Twitter
LinkedIn
Pinterest
We are almost done.
5 Effective Ways to Promote your New WordPress Blog and Articles
Kindly note that you are not a blogger if no one knows that you exist, right?
If that is right, then you will also agree with me that the only way to get known is by getting out of your blog and promoting your brand online.
Here are a few steps and strategies to promote your WordPress blog and articles.
1.   Use Social Media
We talked about Facebook and other social media sites.
What you want to do is create accounts on each of them and also promote your blogs there.
For Facebook groups, just go to Facebook.com and search your blog keyword and join related Facebook groups where you can share content ideas.
Here is an explanation for Facebook groups.
If your blog is on Auto – Cars, go to Facebook and search for Cars.
Select the groups of your choice and join from there.
Alternatively, you can search for top Facebook pages and groups on Cars using Google. 
2.   Write SEO friendly content
Writing SEO content means you follow blogging writing rules for every blog post you publish.
That way, search engines will rank you when you write the way you are supposed to.
The best guys to learn how to do SEO is from Google. So, here is a guide from them.
3. Guest Post
Of all the ways to promote your blog posts, this is the most effective after writing SEO content. And because it is so effective it is the most difficult as well.
Normally, the steps is contacting blog owners related or similar to yours asking for opportunities to publish content on their blog.
Why this is effective is, when you guest post, you get 2 important things.
#1. Traffic from their blog to yours, and #2. Backlinks to your blog.
A link that points back to your blog is known as a backlink, and this helps to rank your blog higher on the search engine.
I know it sounds simple.
Well, let me make it even simpler. Here is a guide by Ahrefs on Guest posting.
4.   Comment
You want to go out of your blog to leave comments on other blogs in your niche.
For instance, I like leaving comments on a site like ShoutmeLoud.com since it's related to my niche.
Also, look for blogs like yours and comment on their articles.
And don't forget to paste your blog link in the comment section. 
5.   Boost Blog Posts Using Facebook
It will surprise you that you can use as low as $5 to promote your blog post on Facebook.
It's good that you created a Facebook page.
All you need to do is #1. Republish blog posts on your social media profile pages, #2. Click the Boost Button on your Facebook page to promote your blog for relevance, growth, and branding.
Just before we call it a day, let's see how to make money off your blog.
How to Make Money on your WordPress Blog as a Beginner in 2022
So, you've put in the hard work and now you're wondering how to get some encouragements (in terms of commissions), truth is, there are many and overhyped ways to make money from your blog, but from years of experience, the following are the fastest.
1.   Using Affiliate Marketing
The first route to make money off your blog is with affiliate marketing.
Now, what is affiliate marketing?
Here is a full guide on it, but just know that it is getting paid a certain commission percentage for successfully promoting or selling a product or service to your audiences.
Now you might ask but why is Affiliate marketing so popular?
The answer is because it is profitable, period. How do I mean?
Imagine promoting a product or service you don't have to create or own.
Which if you're the vendor/creator it comes with a lot of owner's support for the buyer.
Your ONLY work is to send traffic to the product page and when it is sold you get commissions for your efforts.
For instance, if you send traffic to Barack Obama's book on Amazon.com page using your affiliate link and you make a sale, you will get a commission.
To get started with affiliate marketing here are over 100 affiliate programs to promote based on your blogging niche.
Also, I know you can get started with Amazon Associates as an affiliate.
Nevertheless, here is a list of affiliate websites like Amazon Associate to get started with.
2.   Using Ad Networks
The second popular method to make money on your blog is using ad networks.
When I say ad networks I mean the likes of Google AdSense, Ezoic, MediaVine, and more.
How this works is, that when you sign up on any of them, when approved you will get a code that you will paste on your blog from there, and ads will start showing up on your blog.
That way, you will start making money based on the number of views of your blog. 
But what ad network is the best to start with?
The most popular and recommended is Google AdSense.
For a full guide on how to get approved on Google AdSense, see how I did it under 24 hours.
3.   Using Sponsored Posts
Sponsored posts define a situation where companies and startups contact you to sponsor a blog post on your blog for a certain fee.
Making money with sponsored posts is very simple and straightforward, however, all the income routes discussed above depend on the views you bring to your blog.
More views or readers on your blog mean more money in affiliate marketing, ad networks, and with sponsored posts.
Before we check out the FAQ about blogging, let's check out the security option for our business.
Use SSL Certificate
SSL certificate enables HTTPS on the website or blog, or forum. It means the site is secured with strong encryption and assures data integrity.
To get an SSL certificate first you need to ascertain the type of SSL certificate. SSL cert can be wildcard SSL, multi-domain SSL certificate, or single-domain SSL certificate.
If you have low-budget concerns, you can go with single domain SSL as it will not be a costly deal for you and can secure your blog easily with robust security.
Frequently Asked Questions About Blogging?
What is a Blog?

A Blog is a website that is frequently updated.

 

What is a Blogging Niche?

A blogging niche defines the area you want to focus your blog writing on.

For instance, if you want to write on football events and footballers' biographies, your blogging niche is said to be Football.

 

What are free blogging platforms and can I start a Blog for free?

Free blogging platforms or sites are websites you can create your blog without paying a dime.

Some of the popular blogging platforms in 2021 include, WordPress.com, Blogger.com, Medium.com, Tumbler.com, Weebly.com, and more.

The disadvantages with the above blogging sites are: #1. You are presented with limited blogging tools to build your blog to your taste.

#2. You don't own the blog, meaning, your blog can be taken down anytime they feel you've messed with their terms of service.

#3. You can't customize your blog to your tastes.

#4. Ads are sometimes automatically placed on your free blog. (You can't complain because you paid nothing to have it).

There are a lot of reasons, but the core one is, you're not in business using any of these platforms because they are not yours.

 

What Web Hosting Should Ii use for a Large Blog?

Just as when I started, for you, Hostgator is more than enough. But as you grow big, it is time to move from the Hostgator shared hosting to Cloudways (if on low budget) and on Kinsta for the best overall service.

You can see the top 3 web hosting for heavy sites here.

 

Can I create a blog for free and make money?

Yes, you can create a blog for free and make money.

You can use a blogging platform like Blogger.com, and while you blog if they don't delete your content, you can apply for AdSense and start making money.

 

How much do bloggers make?

I keep seeing this question. It just means that we need a reward for every seed planted.

Now the answer is, no definition. How do I mean?

There are blogs that make $3,000 a month, $40,000/mo, $100,000/mo and even $200,000 a month.

The determining factors are #1. Starting and #2. Traffic to the blog.

For instance, here is my income report from Impact Radius in January 2020.

 

And the growth in August 2020

So the point is, if you get started today, work hard, and bring traffic to your blog you will also make money even as a new blogger in no time.

You can even use this Google AdSense tool to see a rough estimation of what you will make if you were to use Google AdSense as one of your income sources.

 

What is the Best Blogging Platform to use?

Without a single doubt, the best blogging platform is the one you have many tutorials in case you run into challenges, you have many plugins and themes to customize your blog to your taste, brand-able, and have total control of your blog.

So, the answer is using WordPress.org where the WordPress software is free to use when you buy web hosting at HostGator.com

 

How is the URL of my Blog using free blogging sites?

Now if you use a blogging platform like WordPress.com or Blogger, your branded domain name will be like yourwebsite.wordpress.com or yourwebsite.blogspot.com, but when you use wordpress.org on a self-hosted account you get yourwebsite.com which unarguably stands you out as a respected brand. 

 

How do Bloggers Make Money?

As we already discussed, there are many ways to make money on your blog but the best as a beginner is opting for Affiliate marketing, ad networks, and sponsored posts.

As you grow and learn more, you can use other advanced options to make money such as Coaching & Consultations, Online Courses, Links Edits, Podcast, and more.

 

What WordPress blogs should I read and follow?

There are a lot of them. But I can't forget the following.

NeilPatel.com, Ahref.com/blog, Shoutmeloud, Isuawealthyplace.com, Kinsta.com/blog, and Backlinko.com.

 

Why Should I start a blog?

While we all have our personal reasons for doing something, the big point is, it is not late to start a blog. In fact, here are a few reasons.

You become a voice to reckon with over time.
You create relationships that might benefit you upfront-in the years to come.
You make money from your hard work.
You meet new opportunities to work with different kinds of startups and business owners, and etc.

 

How can I integrate Podcasting to my Blog?

It's actually a good thing to integrate Podcasts on your site if you can go for it.

All you need to do is record, edit, and post it to relevant podcast directories.

For help, here are the top podcast hosting platform compared, and how to start podcasting with Podbean.

 

Can I sell online courses on my Blog?

Sure. If you have something to teach your audiences, you can come up with an online course and make money off it.

For the choice of the best online course hosting platforms, here are the free ones to start with and the top 5 as compared.

However, if you want to integrate the online course software to your WordPress blog the best to use is LearnDash.

 

Can I make money on my blog as a part-time freelancer?

The answer is yes. If you have the skills to write for other blogs then why not.

Go to platforms like Fiverr or Upwork and get started.

Here is a supporting guide on Fiverr freelance gigs.

 

Can I sell my blog if I lose enthusiasm to continue?

Very well. You can sell your blog as much as 28 to 30x profits if the monthly commissions are consistent.

For instance, if your blog makes roughly $500/mo, you can sell it at 30X of $500 at places like EmpireFlippers and Feinternational.

Here is a guide to doing it with Feinternational.

 

How can I create a Custom Email for my blog?

A custom email is a professional-looking email address you can use for your blog.

For instance, you can create something like admin@yoursite.com. A typical example is admin@isuawealthyplace.com.

Here is how to set up a custom email account (video).

 

AddToAny Share Buttons. I use this on my site because it is lightweight.

 

How do I Build an Email List?

To collect emails of your readers and visitors, use a free platform like EmailOctopus.com.
Summary of starting a Successful WordPress Website
Blogging is fun.
Most times the need to start a blogging business is fueled by passion.
However, passion is not enough to sustain the success of a blog.
You have to be focused, work hard, and have patience.
And most importantly, you have to continually promote and share your blog to be seen on the internet.
Just open social media accounts for your blog using Facebook and Twitter and start from there.
As we all know, blogging income is glorious but the starting point is your willingness to get started today.
Without doubts, the best blogging platform to use for this is WordPress. Therefore, if you are starting your blog you will have to pay for only 1 resource while you get the other 2 for free.
WordPress Software – get for free
Domain name – get for free
Pay for only web hosting.
To get 60% off with Hostgator plus a free domain main to create your blog, click here to get started today.


As always, having used Hostgator, as a beginner, Hostgator is more than enough to contain your blog.
And if you have any challenges with it or set up, contact me and we will sort it out.
Alternatively, contact support since they have both phone and online chat links for real-time help.
That is it on starting a WordPress blog in 2021 😎 .
Ready to get started? Click here to start with HostGator and here using Bluehost.
---
Over to you.
Let me know your BIGGEST take on the article and I will respond to all your comments.